Sarah's Endocarditis, Swine Flu (H1N1 Virus) And Heart Valve Scare
By Adam Pick on October 14, 2009
I just received a roller coaster email from Sarah about endocarditis, swine flu (H1N1 virus) and heart valves that made my head spin. In the end, Sarah raises some great points for patients and caregivers about endocarditis, swine flu, fevers, false tests and dental work. Here is what she writes:
Adam,
I just returned from a very scary 36 hours that landed me in the hospital with fears of endocarditis.
Last Friday, I called my primary care doctor because I had been fighting a cough, congestion and fever for over a week. She did a quick test for the flu, it came up negative. I told her that I had dental work to put on a crown about 10 days earler, two days before the fever started. Well, that set up a red flag for the possibility of a heart valve infection (endocarditis) even though I had used amoxicillin as advised by my doctor before the dental work.
At this point everything went into warp speed as they put me through a battery of diagnostic tests: EKG, echocardiogram, chest x-ray, blood cultures AND a transesophageal echocardiogram (TEE)! My cardiologist was out of town, but her associate said he saw a "shadow" near my heart valve that indicated an abscess, and I was immediately admitted to the hospital and put on IV antibiotics to kill the bacteria. Blood was taken twice to culture and find out what the bacteria was. I was told it would take days to culture the blood, and that I would have to be in the hospital a minimum of four days, and that leaving the hospital with a heart infection could be a disaster if some of this "flaked" off before they got the infection under control.
Needless to say, this was a very scary time…my husband was out of the country – I had to call my mom from out of state to come take care of my children, and enlist the help of neighbors until she could get to my home.
I will shorten this story to say that last night, after 24 hours in the hospital, the contagious disease doctor came to my room and asked me if I wanted to go home! It turns out that the "shadow" seen around my valve was not an abscess, but a normal part of the valve which my heart surgeon confirmed when they finally got around to having him look at the results of the TEE. The high fever, cough and congestion was caused by H1N1, although I tested negative for it with the quick test. The more comprehensive test showed that I was positive. At this point, I was not contagious as I had been fever free for 24 hours.
So, I am home, grateful to not have endocarditis, and trying to see the silver lining in this crazy roller coaster ride. This is what I learned:
ALWAYS take a fever very seriously if you have had a valve replacement. It could mean endocarditis, so call your heart doctor.
The quick test for H1N1 can register a false negative, so request the longer test if you are unsure of what is causing your fever.
Make sure your heart surgeon becomes involved in all diagnosis of any illness you have that might involve your heart.
Make sure you always pre-medicate with an antibiotic prescribed by your doctor before any dental work.
I am glad that my story ended with a happy ending… just wish I had not been put through this crazy ride!
Sarah Hester
Aortic Valve Replacement, 9/2/2008
Adam's Newest Blogs
Adam's Newest Posts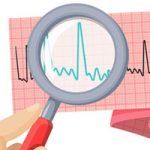 "How Do I Know When My AFib Is Gone After Heart Surgery?" asks Linda Learn More.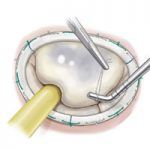 New Findings: Mitral Valve Repair Restores Normal Life Expectancy! Learn More.