"Memory Loss After Heart Surgery?" Asks Paige
By Adam Pick on June 19, 2009
I just received an interesting question about memory loss after heart valve surgery from Paige Mitchell of Virginia.
Paige writes, "Hi Adam, I had my aortic valve replaced in March, 2009. A few weeks later, I became agitated that I couldn't remember peoples' names, what I had just been doing, etc. I mentioned this to my cardiologist and he said this may happen as a side-effect due to anesthesia and the heart-lung machine lowering oxygen levels to the heart and brain during surgery. The cardiologist also said my memory loss would diminish over time. I'm 11 weeks post-op and still experiencing problems remembering.  However, it is less than it was. Did you experience any of this? Thank you for writing your book and this blog! Paige"
While I never experienced any complications specific to memory loss, many patients report experiences of cognitive decline following heart surgery. In fact, this condition is often referred to as "pumphead" for the reasons that Paige provides above.
Interestingly enough, there is ongoing debate as to whether-or-not use of the heart-lung machine is really the source of memory loss after surgery.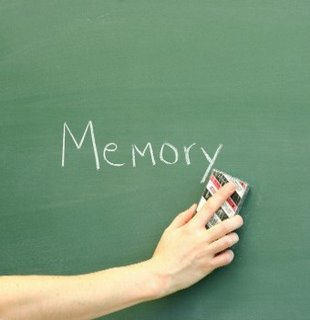 Regardless… This post-operative condition does impact certain patients. For that reason, I have included several links below which provide additional information specific to pumphead and heart lung machines.
I hope this helps you better understand memory loss after heart valve surgery. Don't forget to scroll down to leave a comment or read over 50 patient comments!
Keep on tickin!
Adam

andrea kittell says

on July 15th, 2014 at 4:54 pm
Mr. Koon,
YES, NO ONE MADE MY FATHER AWARE OF THIS COMMON IMPAIRMENT DOCTOR'S CALL (PUMPHEAD), because of liability. it comes from the heart-lung pump machine. i am not a medical person so, i researched about it. SOMEONE, should write a book about the DEBILITATING MEMORY LOSS AND COGNITIVE DISFUNCTION THAT OCCURS IN 51% OF PATIENTS OVER 65 AND NOT MUCH LESS PERCENTAGE EVEN BEFORE 65.
NO ONE told my father. He did not know after being a superintendent of schools he couldn't write the proper words, letters, numbers. he couldn't remember from hour to hour and so I SAT DOWN AND TOLD HIM THE TRUTH.
Everyone was scared to say anything. It was psychological painful for still, no help was given after discussing it with surgeons. All just said give it time.
If you are open to it, go to a neuroscience doctor or neoropsychologist and get the tests done to help you get speech rehab, activities of daily living rehab, any thing that is available, not just cardiac rehab.
Do you know how hard it is to go to a room full of people in a cardiac rehab and all the exercise machines when one has short term memory loss. It was horrific. They humiliated my father. Even when it was explained, no one on staff had the time to learn of what is now called 'COGNITIVE IMPAIRMENT AFTER OPEN HEART SURGERY'.
Adam's book is invaluable for those beforehand getting ready, it is only in the past few years has more and more new studies from teaching hospitals of the brain impairment that is occuring with many of these types of surgeries.
I've watched my father go through such darkness thinking that he had truly lost his mind, when before the surgery, he had not. I had doctors rule out dementia and any other mind deteriorating diseases.
We lost months that we could have helped him immediately get to a neuroscience specialist. He lost months. And, this is treatable with someone willing to do the work after the surgery. ALSO, one can contact local brain injury support groups in the area, or stroke support groups. They often already share the same types of rehabiltation and it is a place to find people who can relate to the process ahead. Please excuse any grammar errors. I wrote this quickly.


Gage Cordell says

on March 14th, 2016 at 6:58 pm
I am 19 years old and had my aortic heart valve replaced 4 years ago and my memory has gone extremely down hill, I struggle In school now because of it. I just now decided to Google if other people have this problem too because people tell me there is nothing wrong with me and I just don't listen, it makes me so mad and hurts my feelings that they won't listen to me about this. I can't even remember If I have taken my nightly medicine 80% of the time. I use to have a photographic memory. If anyone can help me with this or has any advice please let me know.


bennypat says

on May 17th, 2016 at 4:42 pm
Hey Gage. My name is Benny and I'm 59yrs old. I also had a valve replacement this year and my memory is wasted. Sometimes I get so mad, frustrated I almost want to cry. I remember the past fine, It's what's going on now or appointments that leaves me stumped. I'm a bit older then you but have the same memory issues. For me it really sucks so I imagine at your age it's really hard..It sucks but the upside is we're still breathing. Take care of yourself. I guess my new nick name is 'Ol Pump Head? 🙂


John says

on June 3rd, 2016 at 9:11 pm
Hi all,
I too, had a bicuspid aortic valve replacement (bovine valve) and aortic root replacement. My operation was performed in August 2011 when I was 55 years old. Similar to Porcine Koon's statement; my memory and cognitive ability were grossly degraded, my handwriting more illegible and while typing I noticed this odd tendency to hit the key adjacent to the one I wanted. These symptoms were so bad, I could barely do my job. I used to have an almost photographic memory – tell me a number or setpoint and I could access it at will. Now I find that to be next to impossible. If I meet someone and they tell me their name, I try to rush somewhere to write it down before I forget it. Sadly, most of the time I can't recall the name even a few minutes later.
When I was in the recovery room, I had a huge ache at the top center of my head that no amount of morphine could ease. I insisted on a cranial scan, which they did and reported as normal. It gradually subsided, but felt like a three day migraine (yes, I know from experience). It's been 5 years now and I have improved or learned to compensate for most of these issues, but still wonder if that awful headache was indicative of some problem. I still cannot, however, memorize a darn thing. In the rare situation where I do seem to pull it off in the short term (learn something last week for a task this week); I can recall nothing about what I studied a few more weeks down the road. I was compelled to leave my job due to these problems. My co-workers and supervisor became more and more irritated with my loss of capability (in a very technical venue) to the point where they were openly hostile. In retrospect, I should have taken some FMLA to chase down these problems instead of trying to just work harder and assume the duties I could still do from my co-workers. They all felt like I wasn't carrying my weight. I couldn't, but was desperately trying. Their abusive and disrespectful behavior compelled me to find a new job. Well, guess what? I'm now at a new, higher paying job in the same capacity but absolutely cannot assimilate the new required technical knowledge no matter how much effort I put forth. I'm at my desk right now, four hours after everyone has left, trying to commit technical information to memory and having little success.
On a whim, I decided to search for "Pumphead" and ended up here. I first found out about this term from a nurse friend of my wife who stated that this is an acknowledged frequent side effect of the bypass machine. My advice to anyone dealing with these symptoms who is still trying to hold down a job, is to seek help ASAP and not ignore the problem. Medical people know an honest problem when they see it and can step in and support you.
God bless


georgestrum says

on June 27th, 2017 at 10:29 am
Two weeks ago, I spent quite a bit of time researching Pump Head syndrome after I saw it being discussed elsewhere on this forum. To say I was alarmed was an understatement. So alarmed, that I nearly cancelled my valve replacement and aneurysm surgery. Fortunately for me, I had a pre op appointment with my surgeon and his staff. I was furious that they didn't tell me about this possibility! After I ranted and raved about all the first hand accounts discussed here and all the studies I'd read, they calmly told me the reason they didn't tell me about this was because it doesn't happen with them! Between the three surgeons in this practice, they have nearly 100 years experience in the business. Between them, they've had TWO people mention in passing that they occasionally are a bit fuzzy. But NOTHING that comes close to what is being discussed in this forum regarding this matter. NOTHING CLOSE.
My surgeon told me that it's important to consider the age of studies and first hand accounts as well as how the studies are conducted, what organization is conducting them, age groups and circumstances involved, and where they are being conducted. Also, in their case, they told me that I needed to disregard any study older than 6 months old. Why? Because they are cutting edge with not only with on going skills training, but equally as important with the eqiupment they use. In the end, I couldn't argue with him. How does someone's experience at a another facility 2,000 miles away impact me? Especially without knowing all the particulars he outlined. It doesn't. Your team and hospital could be just like mine and have zero Pump Head problems. Checking into who your perfusionist / team is can also be very helpful.
Forums like this one do a world of good for those of us getting ready for something as major as this. But they can also do significant damage – and could end up costing someone their life – should they read the types of things I read two weeks ago and believe it would be better to go without surgery than to risk something as terrible as Pump Head. Do your research, yes. But don't let old stories – which I have no doubt are true – cloud your judgement. Research YOUR surgeon and YOUR hospital's results with Pump Head. I'll bet you end up just like me – with NO ISSUES and coming through this entire process with flying colors!
Three days home now and I've not had to take ANY pain medication – prescription or OTC. NONE. I feel absolutely fantastic. And I have had ZERO memory loss of any kind. My chest feels like it did when I fell off my bike as a kid. A mild case of road rash. That's it. Couldn't be more thankful or pleased with my surgical team, based at Catholic Medical Center in Manchester, NH. Dr. Westbrook and his gang are top notch!
So, if you are reading and becoming terrified of all these Pump Head stories, relax and discuss this with YOUR folks and hospital. Don't let these old stories scare you off.


Cynthia Hill says

on October 18th, 2017 at 1:48 pm
My husband had bypass surgery1/2/17. He no longer is the man I've known for the passed 9 years. He has had a definite personality change. Very whiney, anti-social and can be very ornery We had never really had an argument up until this point. I recently broke my shoulder and it has been necessary for him to cook. Every time he wants to make scrambled eggs, he comes to me after he's put the eggs in a hot pan asking when to add the milk. This has happened on consecutive days. There are so many aspects of our lives that are being affected..(just have a lot of trouble typing with my non-dominant hand)..I hope we can survive this. He doesn't seem to notice or hasn't said anything I do so wish someone would have told us of this possibility prior to the surgery, at least I would have been prepared. Is there any treatment?

Adam's Newest Blogs
Adam's Newest Posts