Pumphead? Cognitive Decline After Heart Surgery?
By Adam Pick on September 5, 2008
On the topic of cognitive decline after heart valve surgery, Dan and I just had the following email exchange:
Dear Adam,
I recently purchased your book and have been reading your newsletter. I find both very helpful and encouraging. I thank you for your efforts and concern for others who are going through experiences similar to yours.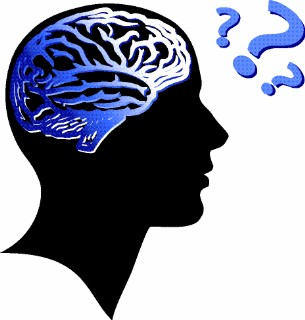 I am 50 years old and, as a result of childhood Rheumatic Fever, will be facing mitral valve replacement operation soon. Of course, I have many fears and concerns, most of which were discussed in your book. I do have one, follow-up concern that I would like to ask you about. I have heard and read about the phenomenon of cognitive decline following heart valve surgery. I would appreciate any information that you might have on this subject.
Thank you very much. Dan
MY RESPONSE TO DAN:
Hi Dan,
My gut tells me you are inquiring about a condition commonly referred to as "pumphead". You should know that there are two schools of thought on the impact of bypass specific to the patient's cognitive capability. Here is some additional information to help you:
Personally, my brain is functioning very well following my open heart surgery in which my aortic and pulmonary valves were replaced. However, I did experience cardiac depression (which was not fun). I was on the heart-lung machine for about two hours.
As for other patients… I will share with you that I have had several conversations with patients and/or their caregivers that do express slower brain function and cardiac depression after heart surgery.
I hope this helps you better understand the potential impact of bypass surgery, cardiac depression and pumphead.
Keep on tickin!
Adam

Joanne Harris says

on September 5th, 2008 at 2:47 pm
Dan — I had mitral valve repair in March of this year. I too had read about "pumphead," but never experienced it.
On the other hand, I did experience depression, and in retrospect, would go on an antidepressant BEFORE the surgery to help alleviate that whole experience. My cardiologist told me, AFTER the depression had lifted, that he was taught in school to start open heart patients w/ antidepressants before their surgery, but in his practice now, he's not "allowed" to prescribe antidepressant med prior to surgery. Yipes.
Good luck w/ your procedure. You'll do fine. If you've ever had a scratched cornea, I'm here to tell you that that hurts way more than this surgery.


Laura says

on September 5th, 2008 at 3:31 pm
Hi Dan.
If it happens to you, it's temporary. I h d a mitral valvuloplasty a few years back also because of childhood rheumatic fever (and am now facing valve replacement), and, although I appeared and sounded normal, I knew that my brain was a bit foggy. It lasted for 3 months, during which time I was generally thinking okay, and occasionally felt almost like brain tired. It only lasted three months, like I said, so don't worry. At least you know in advance that it might happen.
Good luck with your surgery.
Laura


John says

on September 11th, 2008 at 11:05 am
Dan,
My wife had minimally invasive aortic valve replacement surgery on March 19th this year. It took about 6 hrs. She did suffer from "pumphead" and it was noticable to family and friends. Unfortunately the replacement valve did not solve her genetic abnormalities in the heart and the aortic artery and she had to undergo the full open chest operation on August 6th. This time the operation took 9.5 hrs and the heart and aortic artery were enlarged to allow easier blood flow. It has been just over 4 weeks since the surgery and she is doing great and doesn't seem to suffer from the "pumphead" that she did after the first surgery.
Good luck!
John


Deborah says

on November 19th, 2008 at 2:17 pm
I had an aortic valve replacement for my severe stenotic bicuspid valve and graft of my aortic root and ascending aorta due to a 5 cm fusiform aneurysm 8 weeks ago. I was on the table for 7-8 hours. A week and a half later (after having gone home) I was rushed to the local ER with a pericadial effusion and a pleural effusion with partial lung collapse, and was transfered back to the hospital where I'd had my AVR and graft for yet another surgery, much shorter this time. I have continuing cognitive fuzziness but my idea is that it might be a combination of "pumphead", the anaphlactic (sp?) shock during my first heart surgery to an new antibiotic, and all the anesthesia and all the other meds they gave me, including the insulin I was given before each meal, even though I ate barely enough to compensate. (I'm not diabetic but I was given something during the AVR surgery that caused my pancreas to flip out a bit). I also think of the trauma – physical, mental and emotional of open heart surgery is a part of this. I'd known that the valve would have to be replaced since I was a small child, but at the age of 45 I was still not prepared for it.
Waiting for my brain to catch up and the pain in my sternum to subside, happy to be alive.
Best wishes to all,
Deb


Sarasota Real Estate says

on May 11th, 2010 at 4:26 pm
I underwent aortic valve and cardiac by-pass surgery Sep 22, 2009, during which the heart lung machine was used; within 2 weeks I thought I had suffered a stroke, I experienced difficulty in hearing and speaking, my vision was extremely dark, I couldn't relate to numbers and simple math colutions, my driving has suffered with depth perception issues – I just discovered yesterday that I experienced the pump head syndrome – some of my problems have been minimized but I'm not 100% yet -I am deeply disturbed that his situation may be permanent.


ken says

on May 24th, 2010 at 4:11 pm
I had open heart surgury in dec of 09 at the age of 47. I was told by my doctor that I could experience depression afterwards. It has been 6 months and I have a terrible time working with numbers. I am unable to solve problems with speed and accuracy like i did before the surgury. I feel unstable driving my car and still have trouble leaving home alone. I know my wife and family are getting tired of the up/down mood swings but it is not a controllable feeling. I want my life back to normal, the way it was 7 months ago 🙁


james says

on July 8th, 2011 at 11:24 am
i wanted to ask,if someone has a heart valve disease and has his valve replaced,will he face any problems when he does things like athletism ,or live intense conditions or even during sexual contact?


David Allen says

on April 2nd, 2012 at 5:34 am
I had an aortic value replacement four years ago. Since then I have experienced some form of memory loss. What happens is that I feel sick and disoriented, then according to my partner I suffer from memory loss (cannot remember directions, names and places, events and date) but I still function. This period can last from ten minutes to half an hour. When I do come round I cannot remember anything that has happened during the period. I was informed that this was due to the value replacement, is this common.


LISA HOLMES says

on August 25th, 2012 at 3:52 pm
PLEASE HELP !!! I AM DESPERATE FOR SOME SORT OF DIRECTION TO TAKE ! MY FATHER UNDERWENT A CABG /& VALVE REPLACEMENT ON JULY 30, 2012 . HE IS 75 , THE DAY BEFORE BEING ADMITTED FOLLOWING THE HEART CATH. PROCEDURE WHICH DETERMINED HE HAD 90% BLOCKAGE IN BOTH ARTERIES, & HAD TO HAVE VALVE REPLACED. HE HAD BEEN ON PLAVIX FOR ABOUT 2 YEARS , SO THEY HAD TO GIVE HIM SOME CLOTTING (?) MEDS TO COUNTERACT BEING ON THE PLAVIX FOR SO LONG , AND HE HAD DAILY BLOOD LEVELS CHECKS TO SEE IF HE WAS AT A POINT WHERE IT WAS SAVE TO DO THE SURG. ….SO HE HAD THE SURGERY , HIS SURGEON CAME OUT & SAID EVERYTHING WENT FINE ……3 HOURS LATER THEY HAD TO RUSH HIM BACK DOWN TO THE O.R. BECAUSE HE WAS BLEEDING AND IT COULDNT BE CONTROLLED , HE WAS OPENED BACK UP , THEY FOUND SOURCE OF BLEEDING (WIRE WAS POKING IN BONE ) THE SURGEON HAD TO PACK HIM ,LEAVE HIS CHEST OPEN UNTIL THAT NEXT AFTEROON , AND CLOSED IT BACK . HE WAS IN THE CVICU FOR ABOUT 5-6 DAYS ON THE VENT. …HE WAS THEN MOVED TO THE TELEMTRY FLOOR , WHERE HE STAYED FOR A WEEK AND HALF , AND WAS NOT ABLE TO DO MUCH PT. I NOTICED TOWARD THE END OF THE LAST FEW DAYS IN THE HOSPITAL , HE STARTED HAVING HALLUCINATIONS , SAYING THINGS THAT MADE NO SENSE ,ETC. FAST FORWARD TO TODAY ~ MY DADDY HAS BEEN IN THE REHAB NURSING FACILITY FOR THE PAST 18 DDAYS ……. STILL IS NOT ABLE TO WALK , INCREASING DELIRIUM , HALLUCINATIONS , ARE GETTING WORSE DAILY (THE ONLY MEDS HE IS ON FOR PAIN ARE 7.5 LORTAB PRN , WHICH HE MAY TAKE 1 TO 2X PER DAY AT MOST ….. I FEEL LIKE I AM WATCHING HIM LOSE HIS MIND , MORE EACH DAY THAT PASSES ……CAN ANYONE SUGGEST WHAT I CAN DO ? I KEEP ASKING FOR A NEURO. CONSULT & KEEP GETTING THE RUN AROUND ….PRIOR TO HIS SURGERY HE WORKED EVERY DAY 9-5 DELIVERING AUTO PARTS FOR THE PAST 12 YEARS AFTER RETIRING AS A ROUTE SALESMAN FOR A MILK COMPANY …. PLEASE HELP (I AM AN ONLY CHILD /I LOST MY MOM 12 YRS AGO TO BC ) AND IT IS KILLING MY HEART TO SEE MY DADDY THIS WAY …TY FOR ANY ADVICE , SUGGESTIONS , ETC


Rose says

on November 25th, 2013 at 12:56 pm
OMG I thought I was the only one. I had my valve replacement surgery 6 months ago. My memory has not been the same since my surgery. I am 44 years old. 8 weeks after surgery I went back to work. I could not remember any of my passwords to get into my computer system. I forgot my e-mail log in and I could not remember a lot of little details. I\'m a social worker and I work with adults with disabilities. The problem is I can\'t even remember their faces until I see them in person and say \"Oh yeah I kinda remember him/her\" I am making mistakes on my reports. Simple stuff just seems to difficult. It is very frustrating..


Jody Clarey Lorence says

on April 22nd, 2017 at 10:23 pm
Wow. I really understand. I just Googled this topic to see if it was "normal". What a relief to see others have it and yours is still there after six months. I am not trying to be rude, but it is very comforting to see this. I am 11 weeks post valve replacement surgery. I was beginning to think I had the start of Alzheimer's. Depression is still there also, but I have battled that off and on for years. I do have hope now I will eventually get back to my normal self.


Miss Dealing says

on May 24th, 2017 at 3:51 am
April 2016 I had a single bypass (LIMA) at the age of 50. There was a dramatic difference in my brain! Before surgery, if I was putting away groceries, got a distracting phone call, I might've lost my keys. But I was always able to retrace my steps where I had been, and find my keys along my path of activity. After heart surgery, I was no longer able to retrace my steps or remember where I had been. I was getting scared and fearing the worst (Altzheimer's). But more time has passed, and now, a year later, I am very confident in knowing that I can accurately retrace events in case I do need to find that absent minded keyring that leaps out of my hand when the phone rings. I do have some confidence back but it's taken a year.

Adam's Newest Blogs
Adam's Newest Posts