Mitral Regurgitation Forces Malaysian Sultan Into Heart Valve Repair Surgery
By Adam Pick on May 4, 2009
The Sultan of Selangor, Sultan Sharafuddin Idris Shah, is in stable condition after a 10-hour open-heart surgery on Saturday at the Stanford University Medical Centre in Palo Alto, California.
The sultan's private aide, Kelvin Ong, said in statement here today that Sultan Sharafuddin, 63, was now recovering in the Intensive Care Unit of the medical centre after undergoing repair of a leaking valve for "mitral regurgitation".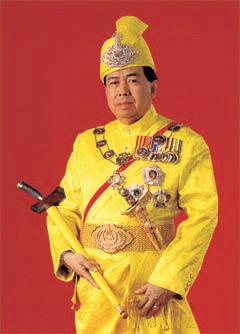 Sharafuddin Idris Shah – Malaysian Sultan & Heart Valve Patient
He said mitral valve regurgitation (leaking heart valve) surgery was recommended when a person's ejection fraction — a measurement of the heart's efficiency — dropped below 60 per cent and/or the left ventricle was larger than 40mm at rest. The ejection fraction could be used to estimate the function of the left ventricle, which pumps blood to the rest of the body, he said.
The surgery team was led by Professor Dr. Craig Miller and Professor Dr Alan Yeung, and the doctors have advised a strict "no visitors" policy on the sultan. Sultan Sharafuddin had also been advised by the specialist doctors to rest and recuperate for three weeks at the hospital, Ong said. Doctor Miller recently performed aortic valve repair and root replacement surgery on major league baseball star, Aaron Boone.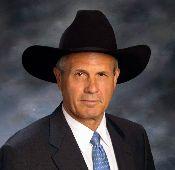 Dr. Craig Miller – The Sultan's Surgeon
Meanwhile, the sultan's personal physician, Datuk Dr Anuar Masduki, who is also Sime Darby Medical Centre Subang Jaya specialist doctor, was given special permission to be in the operating theatre during the surgery. He said that before the operation, the sultan expressed his thanks to all Malaysians, especially Selangorians, for their kind thoughts and prayers.
Keep on tickin' Sultan Sharafuddin Idris Shah!
Adam
Adam's Newest Blogs
Adam's Newest Posts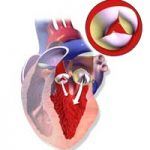 Surgeon Q&A: What Should Patients Know About Aortic Regurgitation? Learn More.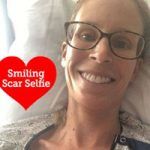 Sara Educates & Inspires 38,443 People About Heart Valve Surgery! Learn More.