Dr. Craig Miller Performs Successful Aortic Valve Surgery On Aaron Boone
By Adam Pick on March 30, 2009
Good news!
Houston Astros' infielder Aaron Boone had successful aortic valve repair and root replacement surgery last Thursday. The operation was performed by doctor Dr. Craig Miller in Palo Alto, California at Stanford Medical Center.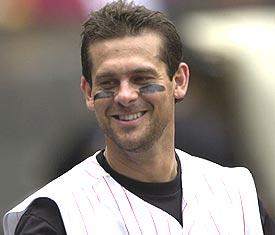 Aaron Boone – Heart Valve Surgery Patient
Bob Boone, Aaron's father, noted, "He had wires everywhere — it was a little more serious than they kind of expected," Boone said. "The surgeon told us it's good he did it now."
The surgery involved replacing a section of the aorta and repairing his aortic valve — "They just tightened [the valve] up really, so it works perfect," according to the elder Boone. "They rebuilt his valve, which they were hoping to do. The alternative was putting a mechanical valve in there. They really didn't want to do that."
Aaron Boone, 36, had known of the valvular disorder, since he was in college. As a result of the surgery, Boone has noted that he will not play during the 2009 season and he acknowledged that his career could be over.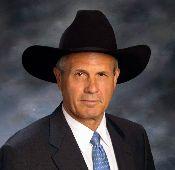 Dr. Craig Miller – Aaron Boone's Surgeon
Boone, who was drafted by the Cincinnati Reds in the first round in 1994, is part of a three-generation baseball family. Aaron Boone is the grandson of former major league infielder Ray Boone, the son of former catcher Bob Boone and brother of former infielder Bret Boone. Aaron Boone has played in 1,142 career games, batting .264 with 126 home runs and 555 runs batted in.
All the best in your recovery Aaron!
Keep on tickin!
Adam