OFF-TOPIC: Baby Pick Is Almost Here!!!
By Adam Pick on March 30, 2009
Thanks so much for your emails about the anticipated arrival of Baby Pick.
If you didn't know… Robyn, my very pregnant wife, and I wife are expecting our first child, a baby boy, to arrive somewhere around April 13. As you would imagine, we are incredibly excited and somewhat nervous.
Robyn and I have been "nesting" like crazy. Everyday now, I'm assembling something for the little guy. First, the stroller. Then, his swing. Then, his car seat. Then, some furniture. Then, some more furniture. Then, it was time to hang the shelves. It doesn't stop!
The best part is… Robyn and I are having A LOT of fun getting the nursery all set up.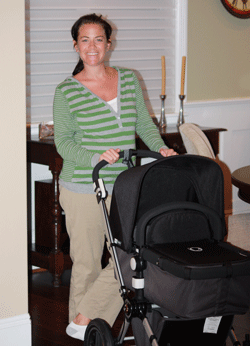 Robyn – After We Assembled The Stroller
As for classes, we just finished our breastfeeding class last night. And, we recently finished our birthing class. To be safe, we also took an infant CPR class.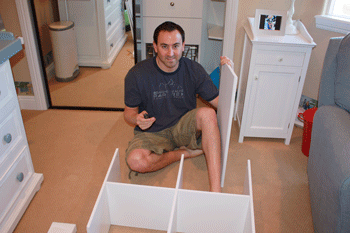 Adam – Assembling Furniture In The Nursery
Robyn started her disability leave today! I'm extremely happy about that as Robyn has entered the "very uncomfortable" time of her pregnancy. Robyn isn't sleeping very well and the 6 pound, 4 ounce Baby Pick really likes kicking her bladder.
If you're curious:
Yes, Robyn's hospital bag is packed.
Yes, my camera is fully charged.
Yes, Baby Pick's clothes are washed and waiting.
Yes, we have picked out a name but we're keeping it a secret for now.
When Baby Pick decides to come… We'll be ready!!! 🙂
Keep on tickin!
Adam
Adam's Newest Blogs
Adam's Newest Posts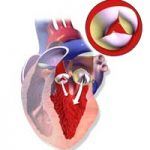 Surgeon Q&A: What Should Patients Know About Aortic Regurgitation? Learn More.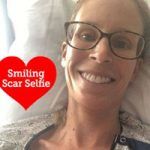 Sara Educates & Inspires 38,443 People About Heart Valve Surgery! Learn More.