Pig Valve Replacement Humor… Thanks Kerrigan!
By Adam Pick on March 27, 2009
I'm not a fan of overused cliches. However, if there is one cliche I never get tired of it is, "Laughter is the best form of medicine."
That said, Kerrigan just sent me this pig valve replacement cartoon that got a good chuckle out of me. Without further ado, I hope this injects some laughter medicine into your veins: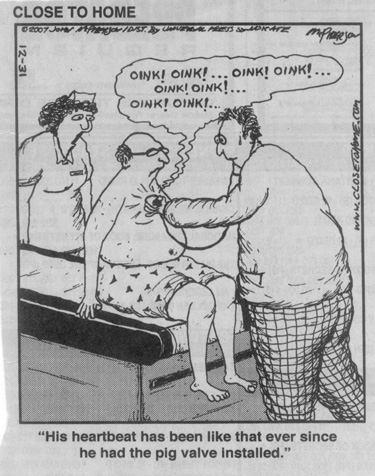 Keep on tickin' and laughin!!!
Adam
Adam's Newest Blogs
Adam's Newest Posts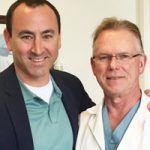 Congratulations to Dr. Vaughn Starnes, My Surgeon, For Becoming the 100th President of the AATS! Learn More.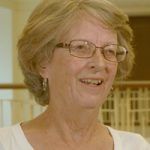 Yoga Enthusiast, Jean Frank, Is Our 1st Low-Risk TAVR Patient Success Story! Learn More.