"Anxiety After Aortic Valve Replacement Surgery?" Asks Rochelle
By Adam Pick on March 4, 2009
Managing anxiety before heart surgery can be quite challenging for patients and their caregivers. However, Rochelle just asked me an interesting question about dealing with anxiety after heart surgery. Here is what she writes:
"Adam – I had aortic valve surgery 4 months ago. Everything went well but I am suffering from anxiety. I have been taking Ativan… one milligram. I also go to cardiac rehab once a week. My question is, "How many patients suffer from anxiety after heart surgery? Does it ever stop? Thank you, Rochelle (P.S. Your book has helped me alot!)"
Here is my response to Rochelle:
Like you, I also suffer a bit from anxiety. However, I don't think my anxiety increased after heart valve surgery. To counter the anxiety, I do my best to exercise, to write and to share any anxious thoughts with those around me.
After surgery, I also entered individual counseling. While some patients enjoy support groups, like Mended Hearts, I chose a more personal setting to enhance my mental well-being following the challenges of my recovery.
So you know, I'm not the only patient to seek therapy following heart surgery. In a 2007 study, 9% of patients acknowledged that they saw a therapist post-operation to help with the emotional and behavioral changes after cardiac surgery. From experience, I can tell you that therapy really helped with my anxiety and sleep issues.
Here's the funny part… It was my brilliant therapist who suggested I write a book and blog about my heart valve surgery journey to help future patient and caregivers. Without her thought, you would not be reading this right now.
I hope this helps you better understand anxiety relative to heart surgery.
Keep on tickin!
Adam
Adam's Newest Blogs
Adam's Newest Posts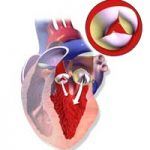 Surgeon Q&A: What Should Patients Know About Aortic Regurgitation? Learn More.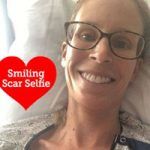 Sara Educates & Inspires 38,443 People About Heart Valve Surgery! Learn More.