"Would You Do The Ross Procedure Again?" Asks Tom
By Adam Pick on January 13, 2009
I just received the following email from Tom. Tom is an active 44-year old male, investigating his options for heart valve surgery – specifically aortic valve replacement. For those considering the Ross Procedure, I thought you might find this interesting. Tom writes:
"Hi Adam – My wife Christine recently purchased you book and I have almost finished reading it. It is very informative. I had aortic insufficiency diagnosed as a child and I guess it is that time to fix the ticker. I have researched many options and was leaning toward the Ross Procedure, until my cardiologist appointment this morning and my Doc says, "You don't want that done!" That being said, I was wondering how you are doing with your Ross Procedure? And, if you had to do it again, would you go with the Ross, mechanical or biological valve? Sincerely, Tom"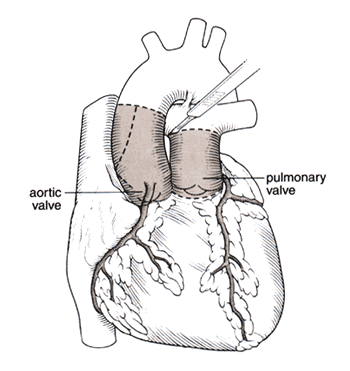 Ross Procedure Diagram
First…Good for Tom! He is taking the time to really do his diligence BEFORE the operation. This is critical for all patients and caregivers preparing for valve surgery. Please understand the pros and cons of each surgical option – especially the differences between mechanical and bioprosthetic valves if you need a replacement.
Second… Specific to Tom's questions about my post-operative condition, I am doing fantastic after my Ross Procedure. The double valve replacement appears to be performing well as I just had a very positive annual echocardiogram with Dr. Rosin.
Third… I would definitely do the Ross Procedure again for reasons discussed in prior blogs. My heart is doing great, I have my own pulmonary valve in the aortic slot, I am not taking Coumadin and I believe I will not need a reoperation in my future.
I understand the apprehension of choosing a "two-valve" surgery when only one valve is problematic. But, the statistics and recent studies are suggesting the Ross Procedure is a viable alternative "single-valve" surgery.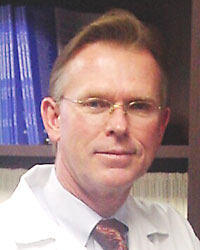 The trick with the Ross Procedure is that you need to find the absolute best surgeon to do it. The operation is incredibly complex. That said, there are only a handful of cardiothoracic surgeons that I refer people to. I was incredibly lucky to have Dr. Vaughn Starnes (shown above) practicing just 20 miles from my home in Los Angeles, California.
If you are interested to learn more about the Ross Procedure, here is some additional information that you may find useful:
I hope that helps!
Keep on tickin!
Adam
Adam's Newest Blogs
Adam's Newest Posts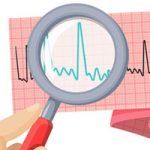 "How Do I Know When My AFib Is Gone After Heart Surgery?" asks Linda Learn More.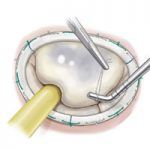 New Findings: Mitral Valve Repair Restores Normal Life Expectancy! Learn More.