"Would You Do The Ross Procedure Again?" Asks Tom
By Adam Pick on January 13, 2009
I just received the following email from Tom. Tom is an active 44-year old male, investigating his options for heart valve surgery – specifically aortic valve replacement. For those considering the Ross Procedure, I thought you might find this interesting. Tom writes:
"Hi Adam – My wife Christine recently purchased you book and I have almost finished reading it. It is very informative. I had aortic insufficiency diagnosed as a child and I guess it is that time to fix the ticker. I have researched many options and was leaning toward the Ross Procedure, until my cardiologist appointment this morning and my Doc says, "You don't want that done!" That being said, I was wondering how you are doing with your Ross Procedure? And, if you had to do it again, would you go with the Ross, mechanical or biological valve? Sincerely, Tom"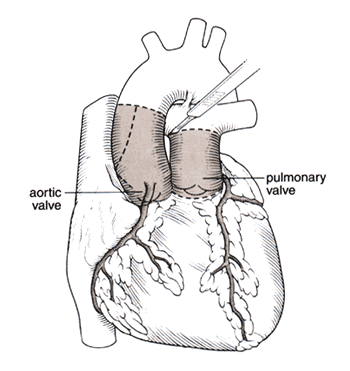 Ross Procedure Diagram
First…Good for Tom! He is taking the time to really do his diligence BEFORE the operation. This is critical for all patients and caregivers preparing for valve surgery. Please understand the pros and cons of each surgical option – especially the differences between mechanical and bioprosthetic valves if you need a replacement.
Second… Specific to Tom's questions about my post-operative condition, I am doing fantastic after my Ross Procedure. The double valve replacement appears to be performing well as I just had a very positive annual echocardiogram with Dr. Rosin.
Third… I would definitely do the Ross Procedure again for reasons discussed in prior blogs. My heart is doing great, I have my own pulmonary valve in the aortic slot, I am not taking Coumadin and I believe I will not need a reoperation in my future.
I understand the apprehension of choosing a "two-valve" surgery when only one valve is problematic. But, the statistics and recent studies are suggesting the Ross Procedure is a viable alternative "single-valve" surgery.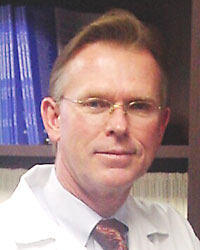 The trick with the Ross Procedure is that you need to find the absolute best surgeon to do it. The operation is incredibly complex. That said, there are only a handful of cardiothoracic surgeons that I refer people to. I was incredibly lucky to have Dr. Vaughn Starnes (shown above) practicing just 20 miles from my home in Los Angeles, California.
If you are interested to learn more about the Ross Procedure, here is some additional information that you may find useful:
I hope that helps!
Keep on tickin!
Adam

Bruce Hale says

on January 13th, 2009 at 3:39 pm
Hi Adam-
I am almost 5 weeks post-surgery, from having my Ross Procedure done, by the wonderful Dr. Oswalt in Austin, TX. Like so many, the days leading to, and specifically the morning of, my surgery were some of my most scary moments. I was a wreck!
It was just amazing to me, when I awoke post-surgery, how little pain was involved. The first evening I was standing up. Day 2 I was off all machines and all tubes and wires wer removed. Day 3 I went home!!! At almost 5 weeks I am driving my car and back to work full time. I am walking on the treadmill 3 times a day, at 20-30 minutes per time on. When at work I take walking breaks! Aside from the terrible timing of allergy season in Austin, and the unrelenting cough that accompanies the allergy, I FEEL GREAT!!!
I am 47 years old and highly recommend the Ross Procedure, IF done by the right surgeon. Dr. Oswalt is one of them!!!
Ready for the world,
Bruce


Shelby Hudgens says

on January 13th, 2009 at 4:18 pm
Agree with Bruce. I am about eight weeks post-op and am very nearly back to 100%. The Ross is a wonderful option.


Jimmy Beville says

on January 13th, 2009 at 7:06 pm
Dear Tom,
I don't want to make your decision more difficult, but I am 12 weeks post mechanical valve replacement and I am of the opinion if it isnt broke dont mess with it. I am feeling better than I ever have, running farther and I have a great TICKING conversation piece in my chest. At 38, I was leaning towards the Ross Procedure, but the the statistics of possible never having surgery again with a mechanical valve and not compromising a good valve sounded pretty good to me. In my opinion, taking a vein in your leg for bypass is alot different than taking a healthy valve out of your heart. Im not knocking the Ross procedure because it gives a great option for those looking for an alternative. In my case Coumadin has been completely unoticable it is not the horror story you always hear about. If you cut yourself you put pressure on it for ten minutes instead of 3 minutes. The On-x valve that I had implanted is in a study (which I'm in) that has people on low dose Coumadin and even some low risk patients on just Plavix and aspirin. I know there is the risk of uncontrolled bleeding due to a bad accident, but you might be screwed in a bad accident anyway. So, I hope what ever you decide, your surgery is a sucess and I wish you luck.
Jimmy!


Petra says

on January 19th, 2009 at 2:03 pm
Hi! My name is Petra and I have a problem concearning the mitral valve replacement,sevear miral stenosis. My mother suffers from this desease for 10 years and until now we refused the intervention. Now it's a must, and we don't know how to find a good specialist, a good surgeon. We just read some articles about this intervention without open-heart surgery, but is practiced only in America from what I know. I must compleate that we are not U.S. citizens , but we try to find the best solution, no matter the place on earth that offers it. Please give us an advice,suggest us a good surgeon if possible.


Doug says

on January 25th, 2009 at 10:40 am
I am nearly ONE YEAR (Feb 12th) post op from my Ross and I feel absolutely wonderful. Would I do the Ross again…you betcha! I have no restrictions and do pretty much what I want. I've got my energy back and my recovery was quick (though that is totally independent of the Ross and mostly dependent on the person…each person recovers differently). I highly recommend the Ross, but also recommend you do as much research as you can and choose the right procedure for you.
Good luck!
Doug


Donald Henry says

on January 28th, 2009 at 10:08 pm
Adam, you said that you don't think you will need another operation in the future. Are there sufficient studies or stats to substantiate your opinion.
I know 2 people , who had the Ross Procedure. You are the third. One in Dallas, whose surgeon was Dr Wm. Ryan, whom you have mentioned in your blogs and of course, the Gov. of California, who had the operation in 1997. I consulted with Dr Ryan and almost had the Ross Procedure in 2000, but elected to have it done in my home town, Richmond, Va and had the Carpentier Edwards Pericardial Bovine valve , knowing that I would need another operation in the future. I did hear good things from you concerning the longevity of the Carpentier tissue valve


BJ TANNER says

on February 13th, 2009 at 12:14 am
My name is BJ Tanner and I would not have the Ross Procedure done agian. I had my first surgery when I was 8 to fix a blockage. I was born with aortic valve stenosis. (Narrow passage). I had the Ross at 19. At 20 and 21 they had to replace the pulmanary valves again. Now at 33 I have 2 mechanical valves (surgery at 29). Even know I hate the mechanical valves. I would of liked to not have two mechanical valves and maybe 3 less surgery's. 1 mechanical valve and only two surgery's would've been great. Avoid mechanical valves if possible. But to cut out a perfect valve you might end up with a bigger problem in the end.


Brian Grill says

on February 15th, 2010 at 7:47 pm
I agree with Tanner 100%. I had the Ross in 1994. In 2004 I had to have it all re done with a fake valve put in and another donor valve put in as well. I am pissed off That I ever had the Ross. I had it done at USC by Dr Starnes. I almost died during the Ross and and had to have an extra 8 hour of surgery. I have never felt the same since.

Adam's Newest Blogs
Adam's Newest Posts