Roy's Heart Valve Update: From Dubai To London To Glasgow
By Adam Pick on January 13, 2009
From no symptoms in Dubai to aortic valve replacement in London. Here is an interesting patient story from Roy:
Adam,
I was sent for a provisional medical check up in November and much to my surprise – after a 5 minute consultation followed by an echocardiogram – the cardiologist informed me that my aortic valve was virtually wasted.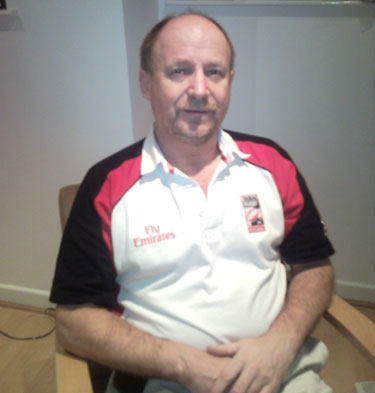 I had few symptoms apart from a persistent cough and shortness of breath following exercise. After the initial diagnosis, I seeked a second opinion but the outcome was unfortunately the same.
Apparently, the normal pressure gradient through my aortic valve is 15 mm/hg. At 50mm/hg an operation is considered relatively urgent. Mine was 90 to 115 mm/hg. A bit of panic obviously set in. Luckily, I found your book on the internet and it was an absolute godsend. Without it, I would have been completely lost. As an active, golfing 54-year old, my wife and I looked at the Ross Procedure. However, I decided against the Ross Procedure and the mechanical valve.
I am a much traveled senior executive of a shipping company and I decided that the anticoagulant use was of concern. Hence, I opted for a "pig valve replacement".
I live in Dubai but decided to have the operation in London Bridge Hospital on Dec 11th with one of the United Kingdom's leading cardiothoracic surgeons Dr. Graham Venn. He was absolutely excellent as was the Cardiologist who initially found the problem, Dr. Amersley.
After the operation, in spite of my relatively active lifestyle and mild symptoms, Dr. Venn informed me that my original, aortic valve was badly damaged. Although the valve originally had three leaflets, two of the leaflets had obviously meshed together which had accelerated calcification and damage.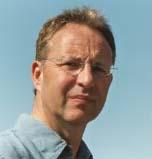 Dr. Graham Venn – Roy's Heart Surgeon

I am now in Glasgow. Three weeks after the operation I am walking 30 minutes per day. Apart from the broken sternum pain, I feel much better than I have for years and look forward to a renewed lifestyle.
I was very surprised to receive the personal message from yourself which was appreciated more than I can possibly explain. I was also very surprised and appreciative of all the personal messages received from previous readers and blogs to your website. It appears your readers are now extended family members.
The support I received from merely purchasing your book was unbelievable and greatly appreciated. The extra information (interviews, surveys) supplied from caregivers, patients and medical experts assisted my wife and me to no end.
During our investigation of the Ross Procedure, we received personal replies from such distinguished surgeons as Paul Selzer at Mount Sinai Hospital (New York) and Sir Magdi Yacoub of Harley Street in London. These guys are legends in their field. Yet, they took the time to respond to my emails.
It is only after this ordeal that one realizes it is probably more difficult being the caregiver than the patient. As the patient, during the operation and early convalescing, you are somewhat oblivious. The caregiver, however, is aware of every moment.
Finally, my heartfelt thanks go to all your "circle of friends". And, of course, Dr. Venn and Dr. Amersley and the medical staff of the London Bridge Hospital.
I would never represent that this procedure was pleasant. But, thanks to your heart valve book and website, I knew exactly "what to expect" and more importantly "when to expect it". Hence, my biggest thanks goes to you.
I trust you and your family have a wonderful and prosperous New Year!
Regards,
Roy
Adam's Newest Blogs
Adam's Newest Posts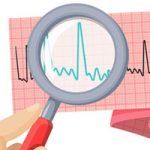 "How Do I Know When My AFib Is Gone After Heart Surgery?" asks Linda Learn More.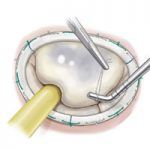 New Findings: Mitral Valve Repair Restores Normal Life Expectancy! Learn More.