Happy Thanksgiving! (Plus, Fun Turkey Cartoons)
By Adam Pick on November 26, 2008
There is no doubt in my mind… Thanksgiving is my favorite holiday.
Yes, I love the food. Yes, I love the four-day weekend. Yes, I love being surrounded by family and friends. However, it is the spirit of this holiday that resonates most with me.
I consider myself a very, very, very lucky person after my heart valve surgery. That said, Robyn (my wife) and I have A LOT to be thankful for. To stop and take an entire day to celebrate that thankfulness is beyond appropriate… It is necessary.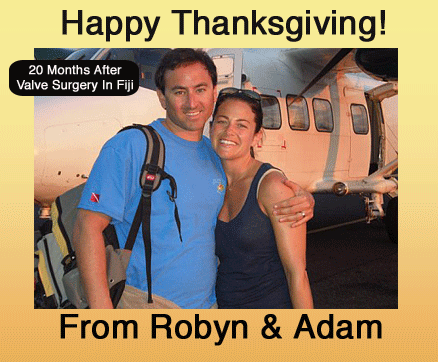 On Thursday, when my family sits down to eat, we will go around the dinner table and share what we are thankful for. Of the many things I will offer thanks for is… YOU!
The caring people in this growing community are making a global difference in the lives of current and future heart valve surgery patients. Thanks for sharing your thoughts. Thanks for sharing your emotions. Thanks for sharing your challenges. Thanks for sharing your victories. Thanks for sharing your experiences. On behalf of Robyn (my wife), thanks so much for everything!
Now… How about some Thanksgiving fun? Here are some great cartoons I just received from a friend. (I'm curious to know if you find them as hysterical as me.)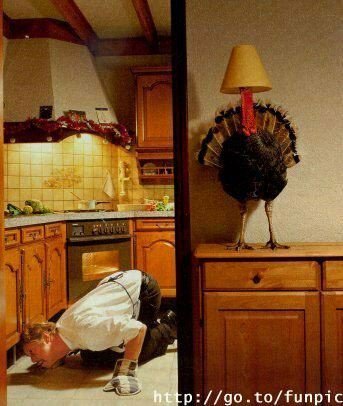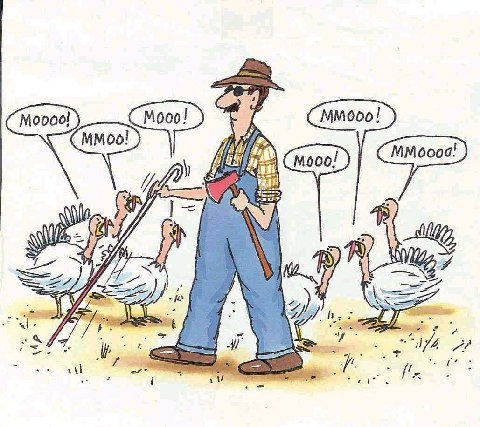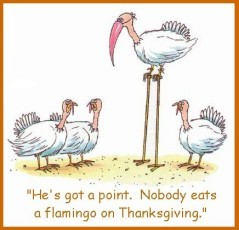 Finally, how about a fun Thanksgiving rhyme?
May your stuffing be tasty
May your turkey plump,
May your potatoes and gravy
Have never a lump.
May your yams be delicious
And your pies take the prize,
And may your Thanksgiving dinner
Stay off your thighs!
Happy Thanksgiving! And… Keep on tickin!
Adam
Adam's Newest Blogs
Adam's Newest Posts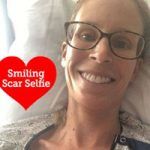 Sara Educates & Inspires 38,443 People About Heart Valve Surgery! Learn More.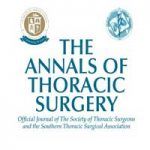 New Study: Heart Surgery Not Linked to Memory Decline Learn More.