In Memory Of Young, Smiling Sasha Bartin
By Adam Pick on September 16, 2008
I just read this tragic story from The Telegraph in the United Kingdom. My thoughts and prayers are with Sasha, her family and her friends.
Sasha Bartin, described as a girl who never stopped smiling, was taken ill during a hockey lesson at Westfield Community School, Yeovil, Somerset, on Monday morning. According to one her friends who just emailed me, "Sasha fell over, then she tried to get back up, her eyes went fixed and she fell back down. In the ambulence she stopped breathing."
The thirteen-year old, who was waiting for an operation to mend a faulty valve in her heart, complained of chest pains and asked for time to recuperate. She was taken to Yeovil District Hospital but later died with her parents by her bedside.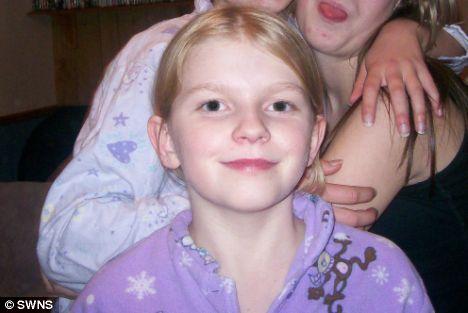 Sasha Bartin (1995-2008)
Sasha was born with a narrow heart valve (aortic valve stenosis) and previously had heart operations when she was younger. But Bartin's family said her valvular disorder never stopped Sasha from living a normal life although she had regular check ups at Bristol Children's Hospital.
Hundreds of flowers and messages have been left on the school playing field and a memorial bench is being planned at the school. The teenager lived with her mother Katrina, stepfather Neil, sister Naomi, 16, and brother Lewis, 11, in Yeovil.Donna Friday, Katrina's cousin, said in a memorial website she set up for Sasha: "She seemed to be doing fine and was out playing football on Saturday. "She was so young with so much to live for."
Her sister Naomi, 16, added: "Sasha, I miss you so much already, You will always be my baby sister and there is not one day I will not remember you, your smile, your bright eyes."
The teenager's father, Glynn Cooper, a waste management worker, said his daughter never let her heart condition hold her back. She was a keen football player and a Manchester United fan.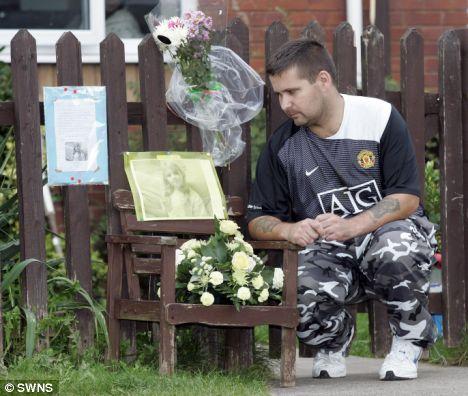 Sasha Bartin's Father – At A Memorial Site
Cooper said: "She was fun-loving and always smiling. She was a sports fanatic and you could not stop her. She brightened everyone's day up and was smiling all the time. I have never seen her unhappy. If I was upset, she would cheer me up by just making me laugh."
Bartin's father said the school had been aware of his daughter's condition but he did not want to make any criticism. "The school has been absolutely brilliant helping the family and the kids to get through things," he said. The headmaster Christopher Hunt said he was confident staff acted in a "very professional manner". The teacher responsible for the PE class was "very experienced" and had been at the school for many years. In a joint statement, Somerset County Council and the school expressed "deepest sympathies" to the Bartin family. "This is a distressing time for the family, all those who knew Sasha Bartin, and members of the school," it said.

fazilat says

on September 17th, 2008 at 3:05 am
my deepest symphaty to sasha family and friends,
fazilat


katie ann says

on February 4th, 2009 at 2:07 pm
I really wanted too say is that i knew sasha and she was really nice she was sweet Bubbly and always made you happy i was very upset when i found out she had died i was waiting outside too watch it and i was in tears i had my mums arms around me and i must say it was a really good send off and i wish there perants the best off luck from now on and i miss her so much there isnt a day goes by i dont think about her R.I.P Sasha Love you always in our hearts and never forgotten + your a little angel now sweet dreams babe XXX

Adam's Newest Blogs
Adam's Newest Posts