What Are The Symptoms Of Heart Valve Disorders?
By
Adam Pick
- Patient, Author & HeartValveSurgery.com Founder
There are a number of symptoms which may appear for a patient suffering from a heart valve disorder including aortic stenosis, mitral valve regurgitation, mitral valve prolapse and bacterial infection. That said, it is important to regularly monitor those symptoms to prevent against damage to the heart (e.g. dilation) and congestive heart failure.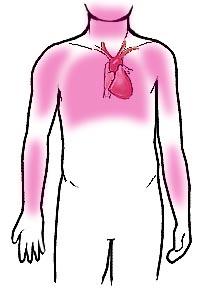 Common Heart Valve Symptoms
Some of the most common heart valve symptoms referenced by The Cleveland Clinic are:
Shortness of breath, especially with exertion or when you lie down
Fatigue, especially during times of increased activity
Cough, especially at night or when lying down
Heart palpitations
Swollen feet or ankles
Chest pain (angina) or tightness

Dizziness
However, please note these symptoms do not always appear, or manifest, simultaneously for a patient. Many patients, including me, can be asymptomatic for moderate, and even severe, heart valve disorders including stenosis and regurgitation.
You Might Also Like
To help you learn more about aortic stenosis, here is additional information to educate and empower you:
Page last updated: September 18, 2020