Dr. Richard Shemin & Robotic Mitral Valve Repair Get 'Thumbs-Up' From Larry
By Adam Pick on September 5, 2008
Following his recent mitral valve repair, Larry just sent me a glowing report about his minimally invasive procedure in which Doctor Richard Shemin (UCLA) used the Da Vinci robot. Here are the details from Larry…
Hi Adam,
I had mitral valve repair surgery along with replacing the two cords that hold the mitral valve in place with Gore-Tex cords. The operation was six hours long. Your readers should know that I had this procedure done by the da Vinci robot manufactured by Intuitive Surgical. The surgeons did not have to open up my chest, but only three little incisions on my side. From the moment I woke up from surgery, I have had zero pain and have taken no painkillers. If the patient is a candidate for robotic mitral valve repair surgery, the procedure is as good as the normal surgery of opening up your chest, and the recovery makes it 100% better.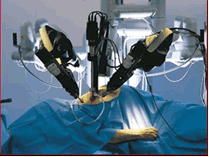 Da Vinci Surgical System
When I started to do my investigation on the Internet I wanted to find one of the best hospitals in the country and one of the top surgeons in a country that did this procedure. I found both with UCLA medical Center and Dr. Richard Shemin. The treatment I received at UCLA medical Center was the best you could ever hope for, and Dr. Shemin is an outstanding surgeon and a very nice person which is an outstanding, combination.
Dr. Richard Shemin
FYI, I was driving two weeks after surgery and lawn bowling after four weeks. Please make sure your readers know of this procedure.
Best regards,
Larry
Adam's Newest Blogs
Adam's Newest Posts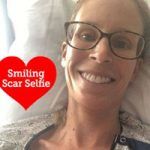 Sara Educates & Inspires 38,443 People About Heart Valve Surgery! Learn More.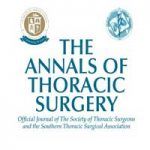 New Study: Heart Surgery Not Linked to Memory Decline Learn More.