Restarting The Heart After Surgery… A Fear For Barbara's Husband
By Adam Pick on August 5, 2008
I'll never forget my reaction when Doctor Vaughn Starnes explained to me the procedure for cooling, stopping and restarting my heart.
"So let me get this straight," I emphatically questioned the gray-haired guru, "You're going to stop my heart, cool it, fix it and then restart it using an electric shock?"
Doctor Starnes paused, looked calmly into my eyes and then replied with a simple, unemotional one-word response, "Yes."
"Ohhhhhhhhh-kaaaaaay," I slowly muttered in a humble daze as I pondered the magic of modern medicine.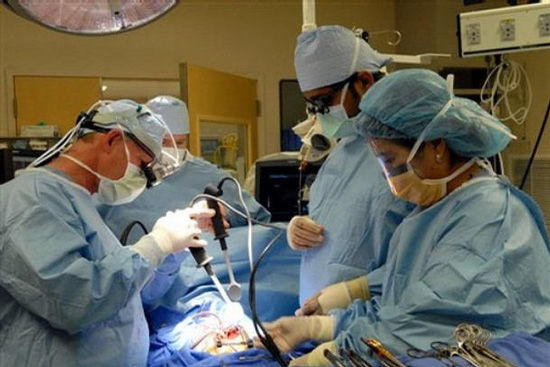 Dr. Vaughn Starnes Using A Defibrillator To Restart Patient's Heart
After this doctor-patient exchange, I processed the facts quickly. My sternum would be broken. My heart would be stopped. I would be put on a heart-lung machine. My heart would be cut. My aortic valve would be replaced. Then, my heart would be restarted with a defibrillator. Needless to say, those facts generated MASSIVE AMOUNTS OF FEAR in me.
Today, I know this fear is common in most patients and most caregivers. Barbara just wrote to me, "Adam – I am writing because my husband is scheduled for aortic valve replacement in two weeks. He has some fears even though we have confidence in his surgeon and cardiologist (Richard Shemin will be his surgeon at UCLA, and Larry Yeatman is his cardiologist at Santa Monica- UCLA). His fear is that his heart will not start-up after it is stopped during the surgery." Barbara concluded with, "Is this a common fear?"
As I have written before, fear can be transformed into a helpful acronym – F.E.A.R = Fantasized Experiences Appearing Real. On that note, you should know that I have yet to personally hear of one patient whose heart failed to restart following cardiac surgery.
I hope this helps decrease the fears associated with hearts failing to restart following heart valve surgery.
Keep on tickin!
Adam
Adam's Newest Blogs
Adam's Newest Posts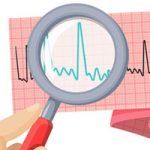 "How Do I Know When My AFib Is Gone After Heart Surgery?" asks Linda Learn More.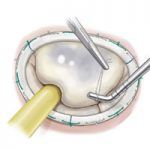 New Findings: Mitral Valve Repair Restores Normal Life Expectancy! Learn More.