Radiation Leads To Endocarditis And Aortic Valve Replacement For Jennifer's Husband
By Adam Pick on July 13, 2008
Thanks to the wonderful patients, caregivers, nurses, cardiologists and surgeons who write me, I continue to learn many interesting and helpful details about heart valve surgery. That said, I often take those emails and post them in this blog for you to review as well.
Recently, Jennifer wrote me about the health challenges of her husband. In her note, Jennifer shared her thoughts about the harmful impacts of radiation pills on heart valve function due to infection.
Dear Adam,
Good morning! I received your heart valve surgery book I ordered from you on Saturday afternoon. Needless to say by Saturday night, I had finished reading it.
A quick brief rundown of our situation… Back in March, 2008, my husband took radiation pills to kill an overactive thyroid. A week after he took the pills, he became extremely sick with a high fever, chills, etc.
It seemed to get better. But, over time, the symptoms never went away. It was like clockwork. Every evening, my husband would get chills, sweats, low grade fever, aches, pains, just plain misery. This went on for 2 months.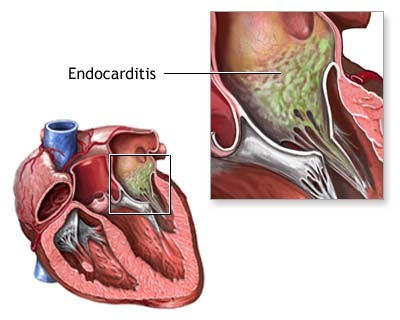 We went back-and-forth to the doctor over 11 times. Everyone blamed his body for adjusting to the thyroid medicine. The doctors ran blood tests and continued to tell us that his white blood count was fine – with no sign of infection. We felt like we were going crazy. We continued to call and complain. Finally we saw another general practitioner because our physician was not in the office. The new doctors was a little old man, nice as can be.
Unlike our other doctors, the new doctor noticed tiny, reddish spots that would come-and-go on my husband's hands. He immediately ordered a blood culture. The next day, my husband was admitted into the hospital with a bacteria infection.
The test proved that the infection had attacked his heart (endocarditis) and destroyed an already abnormal bicuspid aortic valve. (FYI, my husband was born with a heart murmur).
This was only 2 weeks ago and now we are faced with an uphill battle. What we thought was just a routine flu or body adjusting to medication has turned into open heart surgery and an aortic valve replacement. This is the beginning of the road for us. Time is a factor for us but surgery cannot be done until his pick line is taken out and the IV antibiotics are finished on July 10th.
I know this is a long email, but the point is that your book and the information given, the websites you referenced, everything about it made me, as a wife of a patient, feel that we are not alone. The strength I was given only makes me stronger for him. The tears have been shed but we are going to move forward.
Again thanks for the input and showing that there is a silver lining on every cloud I hope we find our to as you did. As you say, we are going to "Keep On Tickin!"
Jennifer
Adam's Newest Blogs
Adam's Newest Posts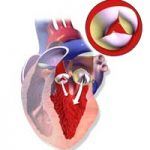 Surgeon Q&A: What Should Patients Know About Aortic Regurgitation? Learn More.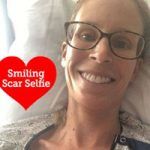 Sara Educates & Inspires 38,443 People About Heart Valve Surgery! Learn More.