My Scar Fades As We Celebrate In Hawaii After Surgery
Aloooooooooha Everybody!
Robyn (my wife) and I just returned from celebrating our one-year wedding anniversary in Hawaii. Needless to say, our vacation was incredibly fun and most importantly… relaxing. The weather was spectacular and the food, especially the fish, was extraordinarily yummy.
I uploaded two pictures below. In one of the photos, you can see that my open heart surgery scar continues to fade through the years.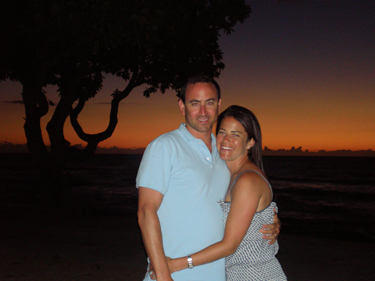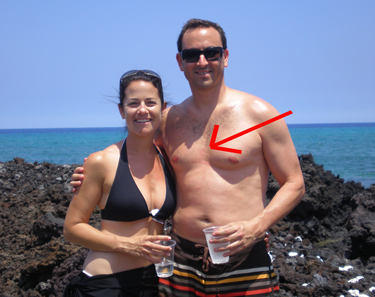 If you are curious, I used Mederma Scar Gel to help heal my incision scar during the recovery from aortic and pulmonary valve surgery.
Keep on tickin!