After Heart Valve Replacement Surgery, Patient Opens 30-Year Dream
By Adam Pick on June 18, 2008
If there is one thing I see in heart surgery patients, it is their renewed vigor for life.
Personally, I consider the time after heart valve replacement surgery (in 2005) as my own "Second Chance". As I have shared with you in prior blogs, I am much more appreciative of all the wonderful things that this amazing life has to offer. I get set off by the smallest things (the wonderful smell of a rose) or and the largest commitments (my marriage to Robyn).
That said, any time I see something which resonates with this mindset, I share it with you.
Sooooooo…. Here is in a fascinating story about a heart surgery patient that is chasing his dream. Mike McGill, left his insurance job of 17 years to open his very own sportsbar called "The Plate".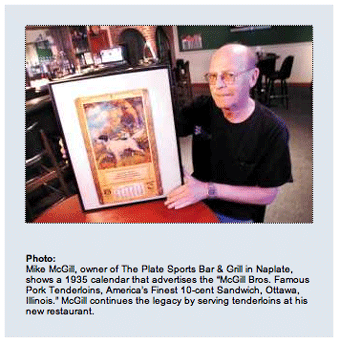 I thought you might enjoy this story published in The Times earlier today. Click this link to read about, Mike McGill Opens Sportsbar After Open-Heart Surgery Story.
Keep on tickin!
Adam