Robin Shares About Aortic Stenosis And Cancer (Hodgkin's Lymphoma)
By Adam Pick on June 11, 2008
There never seems to be a shortage of inspirational emails waiting for me in my inbox.
Recently, I exchanged emails with Robin, a fellow patient recently diagnosed with aortic stenosis. As you can read, this is the second major health issue for Robin. Several years ago Robin fought cancer (Hodgkin's lymphoma).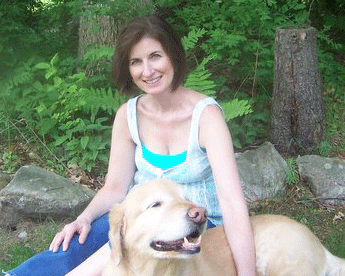 Robin With Griffin (Her Golden Retriever)
In her note to me, Robin mentioned something that I had never heard before – the negative impact of radiation on heart valve function. Specifically, Robin noted that her medical team believes that her stenotic valve was caused by radiation treatments used to fight the cancer.
I thought you might want to read more about Robin, so I received her approval to post her email in this blog. Here it is:
Adam,
I just found your website yesterday upon scouring the internet for information about aortic valve replacement. I just got the news yesterday that my aortic stenosis is now in the severe category and I will probably need surgery within the next year. This came as quite a shock to me. I've known about the aortic stenosis for about eight years now but I've always been in the mild to moderate category with no symptoms and no limitations. It was shocking to me to learn how far the aortic stenosis has progressed since my last echocardiogram in August, 2007. I am scared to death and can't get my mind off of what lies ahead for me.
I am a 47 year old married woman with a loving husband and a 13 year old son. I developed Hodgkin's lymphoma when I was 19 years old for which I received radiation therapy. The docs think that the radiation caused my stenosis. I am very healthy and active. I go to the gym at least 5 days a week and, up until yesterday, did pretty strenuous exercise.
I have no symptoms of aortic stenosis. My doctor says that they hesitate to operate until I start developing symptoms. However, he does want me to severely limit my exercise. This represents a huge change in my lifestyle and I am very depressed about it. My feeling is, if I have to have the surgery within the next year, why not do it now while I'm still feeling good rather than living in limbo until I start feeling bad. I visit my cardiologist in two weeks and will discuss my feelings with him.
Regards,
Robin Harding
Manchester, NH
P.S. I received your book yesterday and read it cover to cover. I can't tell you how much better I feel after reading your story and knowing that there is light at the end of the tunnel. My husband is reading it now and it should prove to be most helpful to him since he will be my primary caregiver. I feel so fortunate that I found you, your website and your book. Thank you!
Adam's Newest Blogs
Adam's Newest Posts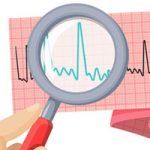 "How Do I Know When My AFib Is Gone After Heart Surgery?" asks Linda Learn More.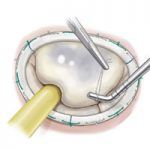 New Findings: Mitral Valve Repair Restores Normal Life Expectancy! Learn More.