G.I. Bill's Heart Valve Replacement Selection – Three Weeks And Counting
By Adam Pick on April 19, 2008
Selecting the right heart valve replacement is not and should not be easy to do. There are many factors that need to be considered including your age, your lifestyle, your overall health, your like / dislike of ongoing drug monitoring.
G.I. Bill is getting ready for aortic valve replacement surgery due to aortic valve stenosis. While his surgery is three weeks away, he is still trying to determine the best valve replacement type (mechanical valve or tissue and biological valves) for him.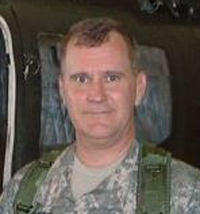 Email Received From G.I. Bill
Hi Adam,
I think this is the greatest site and I have your heart valve book also, which is awesome! I am a 50 year old male in great health, but need an aortic valve replaced. My cardiologist used to think that I would need a mechanical valve. Now, however, my cardiologist thinks a tissue valve may be best for me as the long-term survivability is about the same (if you don't mind another surgery "in the middle").
I was wondering if other people around my age have any insight or if you may have any thoughts. I'm starting to get confused and the surgery is only 3 weeks away. Thanks for any insight! Bill
Adam's Response To G.I. Bill
Bill,
First off, you are going to do great with your aortic valve replacement!!!
Second, you raise a great point about which is the most appropriate heart valve replacement for you – the patient. The great thing about today is that the medical advancements specific to valve replacement technology has really improved since Lowell Edwards created the first mechanical heart valve replacement in the 1950's.
While mechanical valves are always regarded for their durability, one of the major negatives about mechanical valves is the required use of blood-thinners to prevent clotting (e.g. Coumadin Therapy) throughout the patient's life. So you know, I have spoken with many patients about Coumadin. Interestingly enough, the majority of them do not mind the drug therapy.
Now, as for the tissue valves, I think the pericardial tissue valves (cow valve replacements) are now showing some very encouraging results at 20+ years survivability. And, as you know, there is no need to use blood-thinners with a tissue heart valve replacement.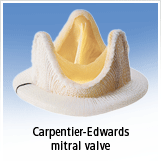 I could go and on about the pros and cons of both mechanical and tissue valves. But, at the end of the day, you will need to make a choice. I strongly encourage you to discuss this more with your surgeon, your cardiologist and your support group. Personally, I remember creating a list as to the advantages and disadvantages of each valve type.
In closing, your cardiologist referenced the possibility of potentially needing a re-operation "in the middle". I have two thoughts about that.
One, open-heart surgery can be filled with many challenges and complications during the heart surgery and the recovery. (I can attest to that.) That said, I would not be excited about the possibility of another open-heart surgery.
Second, by the time you need a heart valve reoperation, my gut tells me that minimally invasive technologies will be common. So, let's say you do need a re-operation, the year will 2028. Considering all the trials going on right now, minimally invasive aortic valve replacement will might make your next surgery less painful and less complicated.
I hope that helps you with your heart valve selection process. If you have any other thoughts for G.I. Bill, please leave a comment for him below.
Keep on tickin!
Adam
Adam's Newest Blogs
Adam's Newest Posts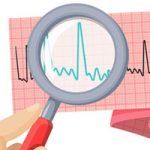 "How Do I Know When My AFib Is Gone After Heart Surgery?" asks Linda Learn More.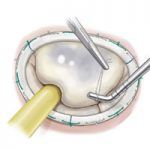 New Findings: Mitral Valve Repair Restores Normal Life Expectancy! Learn More.