Open Heart Surgery Diagram After Chest Incision And Sternotomy
By Adam Pick on February 12, 2008
Every few days, I see a picture or image on the Internet that REALLY captures my attention. Many times, those pictures are diagrams and illustrations that relate to heart valve surgery.
As I remember it, before my aortic valve replacement and pulmonary valve replacement surgery, I had a difficult time grasping what actually occurs during the operation.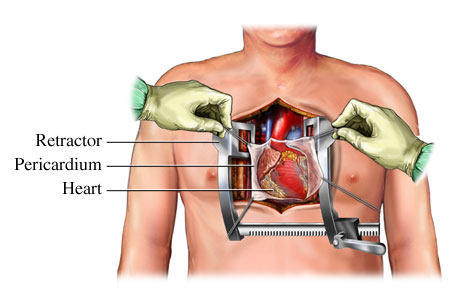 That said, I have included many pictures, drawings and images in this blog (and in my book) to help you better contemplate what occurs during the pre- and post-operative heart valve replacement or heart valve repair experience.
Your responses have so far been very positive. So, I am going to continue posting many more pictures – including human heart diagram, animated anatomy of heart functioning, mitral valve replacement diagram and more.
Above, you will see a very interesting diagram of the patient's chest following the incision and median sternotomy – the sternum is already broken. As you can see, the surgeon now has full access to operate on the heart once the patient is placed on the heart-lung machine (bypass) if required. Then, the heart can be stopped, cooled and then fixed!
I hope you don't think this is too gruesome. I found it educational and thought you might like to see an open heart surgery illustration of the chest during surgery. If you would prefer not to see stuff like this, please leave a reply below.
Keep on tickin!
Adam
Adam's Newest Blogs
Adam's Newest Posts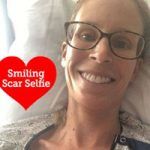 Sara Educates & Inspires 38,443 People About Heart Valve Surgery! Learn More.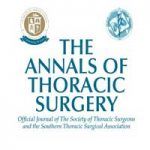 New Study: Heart Surgery Not Linked to Memory Decline Learn More.