What Is The Life Expectancy After Heart Valve Replacement Surgery?
By Adam Pick on November 5, 2007
I'm on day three of my work trip through Japan. So far, Tokyo is very impressive and… very crowded! I almost had a panic attack walking through the train stations this morning. So many people! I've since learned that Tokyo is one of the most populated cities in the world, with a population over 12 million.
Needless to say, the jet lag is still overwhelming considering I live in Los Angeles. That said, I've had some extra, early morning hours to dig through my inbox and answer some questions. I just received an interesting question about life expectancy after heart surgery. It reads, "Adam – Do you know what the life expectancy is for patients after heart valve surgery?"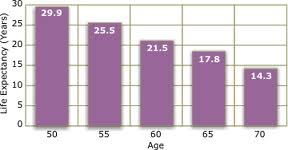 That is a great question. Unfortunately, it is a very tough question to answer. As for life expectancy after heart valve surgery, it's almost as difficult to answer, "How long will a mechanical mitral valve last?"
I say that because heart valve surgery is a relatively new area of medicine. Cardiac surgery, bypass operations, etc. have only really been around for thirty or forty years. For this reason, researchers are still developing their datasets as they track the lives of heart valve surgery patients.
However, there is some data about life expectancy after heart surgery that I just found at St. Jude Medical's One Valve For Life website. According to their research, "the mean age of patients presenting for valve surgery is increasing, as is the life expectancy following valve surgery."
The data collected thus far is very encouraging, as shown above. I say that because, as a double heart valve surgery patient, I want to live as long as humanly possible! I'm just about to complete year two following my aortic and pulmonary valve replacements.
So you know… Last week, I received a very nice email from a patient who had her valve replaced 34 years ago. Yep. You read that right. 34 years!!!
I hope this helps you better understand life expectancy after heart valve surgery.
Keep on tickin!
Adam
Adam's Newest Blogs
Adam's Newest Posts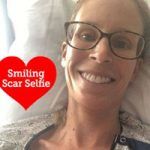 Sara Educates & Inspires 38,443 People About Heart Valve Surgery! Learn More.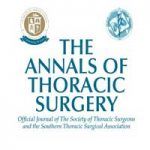 New Study: Heart Surgery Not Linked to Memory Decline Learn More.