After Heart Surgery, It's Sushi Time In Tokyo, Japan
By Adam Pick on November 3, 2007
Konichiwa!!
Twenty three months after double heart valve surgery, I find myself in Tokyo, Japan for a week of work. (I'm speaking at a conference here.)
Luckily, I have today (Sunday) to wander through the city. The weather couldn't be any better – high 60's and no clouds.
I just went on a long walk through the Hama-rikyu Gardens (pictured above) and I'm getting ready for a stroll down the Ginza district.
Needless to say, I have already had my first fill of sushi.  As soon as I got to my hotel, I dropped my bags in the room and darted to the closest sushi bar.  Yum! Yum! Yum!
The salmon, tuna, and yellowtail was so fresh. Plus, I really like how they prepare their wasabe.  Yes. I'm going for more tonight!
Keep on tickin!
Adam
Adam's Newest Blogs
Adam's Newest Posts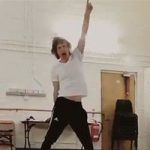 Mick Jagger Dances 6 Weeks After TAVR on Instagram Learn More.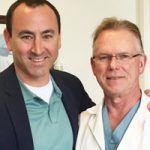 Congratulations to Dr. Vaughn Starnes, My Surgeon, For Becoming the 100th President of the AATS! Learn More.