What Are The Usual Patient Preparations For Open Heart Surgery?
By Adam Pick on August 12, 2007
Hi there everybody,
Earlier today, I received an email that reads, "I'm scheduled for heart valve surgery in two weeks, can you please tell me what is the usual prep for open heart surgery?"
That's a really good question for one critical reason. As I personally learned during my open heart surgery experience, knowing what to expect is incredibly helpful for both the patient and their caregivers. That said, knowing the answer to "What is the usual preparation for open heart surgery?" eliminates the fear of the unknown.
That's key… Eliminating fear. There are all types of fear with regards to heart surgery – mortality rates, physical recovery, pain after surgery, operative success, reoperation, etc. To help you minimize your fear (if you have it), you may want to read an excerpt of my book, "Dispelling The Fear Of Heart Valve Surgery" by clicking here.
So…. Getting back to the original question, "What is the usual prep for open heart surgery?"
I can detail some elements of the prep here in this blog. But, you should know, it's a big question to answer. FYI, there are two chapters about this topic in my book, The Patient's Guide To Heart Valve Surgery. That being said, here are some of the steps that your surgeon may require prior to your surgery:
Blood work to determine your blood type and other parameters of your body chemistry. If you like, you may draw blood in advance of the surgery. Otherwise, the hospital can typically match your blood via their blood bank. The stored blood may be used if a transfusion is required during your surgery.
Urine analysis to learn more about your particular body chemistry. Specifically, urine can be helpful in understanding the functioning of your bladder and kidneys.
Although I didn't require it, you may need an angiogram.
A pre-surgery electrocardiogram to further examine the rhythm of your heartbeat and further screen for any cardiovascular disease.
Furthermore, you will be required to sign a Consent For Surgery. If improperly prepared for this moment, it could be a very challenging episode in your heart valve surgery preparations.
I hope this helps!
Keep on tickin!
Adam
Adam's Newest Blogs
Adam's Newest Posts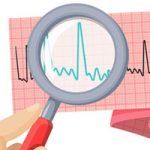 "How Do I Know When My AFib Is Gone After Heart Surgery?" asks Linda Learn More.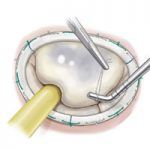 New Findings: Mitral Valve Repair Restores Normal Life Expectancy! Learn More.