Blood Bank Safety Questioned By New Study
By Adam Pick on March 30, 2008
Prior to heart valve surgery, patients are faced with many, many, many questions. One of those questions is specific to potential blood loss during the operation. That question is, "Would you like to donate your own blood or use blood from the hospital blood bank?"
I've written about this topic of blood banks and heart surgery before.
However, I just read an interesting article at the Mercury News which reveals that heart surgery patients treated with donated blood older than two weeks were more likely to die or suffer problems than those treated with fresher blood.
Which makes these findings — about blood bank safety — even more problematic is that blood supply is chronically low.
"If the shelf life was reduced from 42 to 14 days, we just wouldn't have enough blood around," said Dr. Ross Herron, medical director of the American Red Cross Bay Area, which sends blood to hospitals throughout the East Bay and South Bay. "We need to have that shelf life to move blood around."
I did not donate my own blood prior to my aortic valve replacement operation. Luckily, Dr. Starnes did not need a transfusion during my surgery. However, given these findings I would probably change that approach if I was to need heart surgery again. To learn more about aortic valve replacement, click here.
I hope this helps you better understand blood bank safety.
Keep on tickin!
Adam
Adam's Newest Blogs
Adam's Newest Posts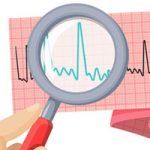 "How Do I Know When My AFib Is Gone After Heart Surgery?" asks Linda Learn More.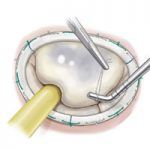 New Findings: Mitral Valve Repair Restores Normal Life Expectancy! Learn More.