Andy & David Transform Heart Surgery Into Brotherhood!
Written By: Adam Pick, Patient Advocate, Author & Website Founder
Published: May 17, 2023
The patient stories in our Community never cease to amaze and inspire me. For example, this is the story of Andy Dial and David Seligman.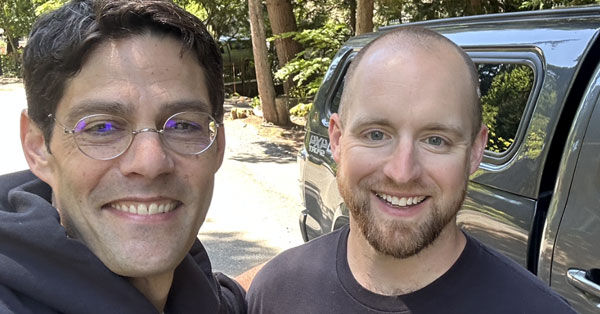 David Seligman & Andy Dial (Heart Valve Surgery Patients)
What Happened in Washington?
Here's what Andy posted in our Community:
A few months ago, I connected with a guy thru the HeartValveSurgery.com community who was from a city near me. He was a couple months before surgery, and wanted to just chat about expectations, what to expect in the hospital, how HE felt, how I felt, just thru the whole process. He was due to have the David Procedure, as well as the Dacron graft to replace his ascending aorta.
We quickly connected, via phone call and eventually FaceTime. We had numerous conversations about how he was feeling and things he has been learning throughout his pre-surgery journey, how his family was coping, etc. But he Always made sure to ask me how I'M doing, as well. Which I hugely appreciate.
Fast forward to today (2 weeks post surgery for him) I finally got to meet my new friend, heart surgery brother, David Seligman. We sat down and spent over 3 hours talking about surgery, experiences he and I had in the hospital, cardiac depression, family, life, just to name a few. We went for a nice walk as well.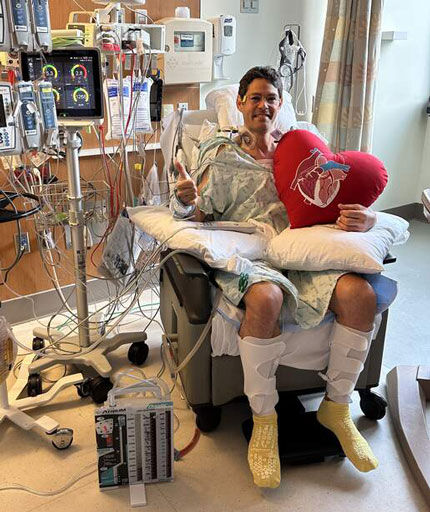 David After a "David" Procedure
Wow, David you're amazing. Having the ability to connect with a local heart surgery recipient has helped me so much. You are a genuine dude, you care, and you have an amazing support system, and that includes me! Thanks to you and your wife for letting me into your home, and feeding me bagels and lox.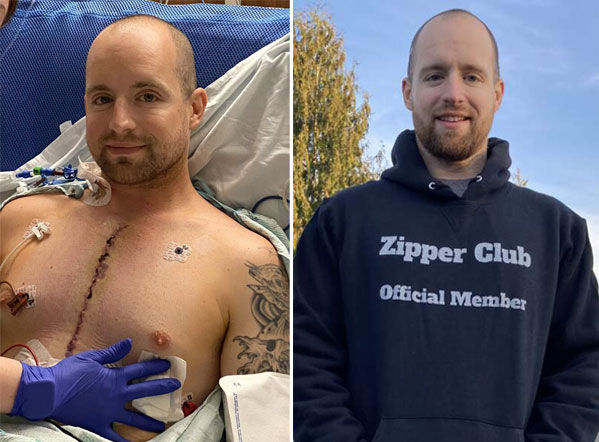 Andy After His Ross Procedure
I hope I have been able to help you, as much as you have helped me! happy to have met my new brother.  – Andy Dial
Related Links:
Adam's Newest Blogs
Adam's Newest Posts