Mitral Valve Awareness: How Is Mitral Valve Disease Treated?
Written By: Adam Pick, Patient Advocate, Author & Website Founder
Medical Expert: Joanna Chikwe, MD, Chair of Cardiac Surgery, Cedars-Sinai Medical Center
Published: April 11, 2023
There is "bad news" and "good news" specific to mitral valve disease treatment.  The bad news is that only 15% of mitral valve patients get treatment.  The good news is that mitral valve disease treatment is safe, effective and can restore normal life expectancy.
As this is Mitral Valve Disease Awareness Week, we want to help you become aware of mitral valve disease and the different types of treatments available to patients. For this reason, we just interviewed Dr. Joanna Chikwe, Chair of Cardiac Surgery at Cedars-Sinai Medical Center in Los Angeles, California, to learn about the different therapeutic approaches for fixing a defective mitral valve.
Important Facts About Mitral Valve Treatment
Here are several important learnings shared by Dr. Chikwe about mitral valve disease treatment:
According to Dr. Chikwe, mitral valve disease surgery is very safe with ninety-nine percent (99%) success rate.
Medications are not successful for the long-term treatment of mitral valve disease given the structural nature of mitral valve defects.
The two forms of mitral valve surgery are mitral valve replacement and mitral valve repair.
For patients who have non-repairable mitral valves (e.g. stenosis, calcification)… During a mitral valve replacement procedure, the patient's defective mitral valve is removed and replaced with a tissue (pig or cow) valve or a mechanical valve.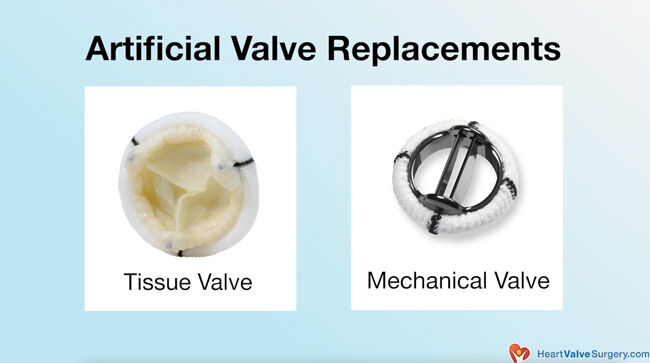 Mitral valve repair techniques include (i) the use of an annuloplasty ring, (ii) the resection of extra mitral valve leaflet tissue, and/or (iii) using artificial mitral valve chords to restore valve function.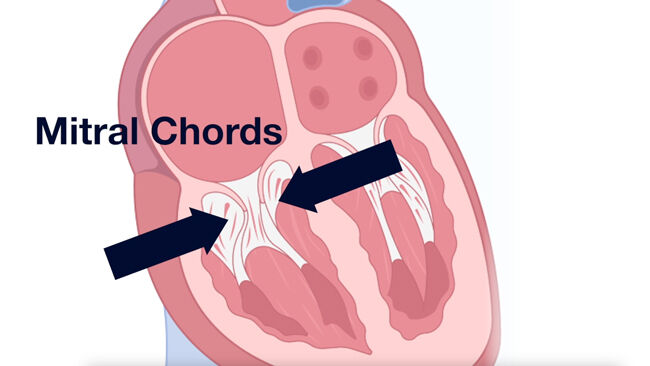 To access the mitral valve, there are three approaches that doctors may use including a sternotomy (chest opening), minimally-invasive techniques (using ports that may include robot-assisted procedures), and non-invasive transcathether approaches using a catheter primarily inserted via an artery in the groin.
Dr. Chikwe's advice for patients is to find a mitral valve specialist. "I think that the most important thing you can do is find a specialist mitral valve surgeon that can safely and reliably repair your valve in a way that's going to give you the longest possible great result," states Dr. Chikwe.
Finding a minimally-invasive surgeon to perform mitral valve surgery may require the patient to do additional diligence with his/her cardiologist.
Keep Learning About Mitral Valve Disease
During Mitral Valve Disease Awareness Week, we're sharing new information to educate you about the management and the treatment of mitral valve disease including:
Keep on tickin!
Adam
P.S. For the deaf and hard of hearing members of our community, I have provided a written transcript of this video with Dr. Chikwe below.
Video Transcript:
My name's Jo Chikwe. I'm professor and chairman at Cedars-Sinai in Los Angeles, and my focus is robotic mitral valve repair. Many patients want to know when they come and see me in the office can their mitral valve disease be treated just with medication? I explain it as though you were sitting at home watching the television, and suddenly, you feel water trickling down on your head. You look up, and there's a leak in the ceiling. You really have two options here. Medication is the equivalent of just painting over that wet patch. Fixing things surgically is the equivalent of going up to the roof, finding the hole, patching that, letting the whole thing dry, and then painting over, and that's the way to treat the fundamental problem of mitral valve disease.
There are two broad ways to treat a mitral valve that doesn't work properly. You can either replace the valve with an artificial valve. There are broadly two types of artificial valve, either a tissue or animal valve, or a methyl, also called a mechanical valve. Then there's the way that we prefer, if possible, and that's to repair it. When we're thinking about how to repair a mitral valve, we're really trying to achieve a valve that doesn't leak but it isn't too tight. There are a few different ways to do that.
One of the important things that we do is we place a ring or a band around the valve. That's really important because often the valve is stretched too much, and we have to correct that. The other essential part of repairing most valves is to fix the problem with the leaflets that probably move too much. There are two broad ways of doing that. One of the classic ways and it's certainly the way that I find works well and lasts long is something called resection where you literally cut out the small bit of the valve that's too floppy and join it together with sutures that are finer than a human hair. The other way to repair the valve is using chords that are artificial that reproduce the body's own natural chords and restore the way that the valve works.
There are three ways that we access the mitral valve. The first way is the way that most surgeons were taught and that's the sternotomy approach where we're going through the middle of the breast bone, right to the middle of the chest. The second way is minimally invasive surgery, and that's usually a much smaller incision, probably about not much bigger than the short end of a credit card. We do that by going in between the ribs. A newer way to access the mitral valve is via a vein in the leg. Currently, we really reserve transcatheter approaches for older, frailer patients.
For patients that need mitral valve surgery, I think that the most important thing you can do is find a specialist mitral valve surgeon that can safely and reliably repair your valve in a way that's going to give you the longest possible great result. If what you want is a minimally invasive approach, it's worth understanding that that's a smaller group of surgeons, so work with your cardiologist to find the right program for you. The one thing that I want every patient to leave my office knowing is that this mitral valve can be treated really, really safely, relatively easily by experienced programs. Right now, in the United States, the risk of having a bad outcome after mitral valve repair is less than .3 of 1%. This is a super safe procedure with a 99% or better success rate.
Adam's Newest Blogs
Adam's Newest Posts