Ginny, Lisa & Randy Celebrate Their Fixed Hearts, Dr. Gillinov & Our Community!
Written By: Adam Pick, Patient Advocate, Author & Website Founder
Published: October 3, 2022
The patient stories in our community just keep getting better-and-better.
For example, a huge smile just crossed my face as I opened this email from Ginny Turner, a mitral valve patient.  Here is what Ginny wrote to Dr. Marc Gillinov, her surgeon, and me:
Hi Dr. Gillinov and Adam,
Look what happened yesterday at a quaint lunch spot just outside of Austin, Texas!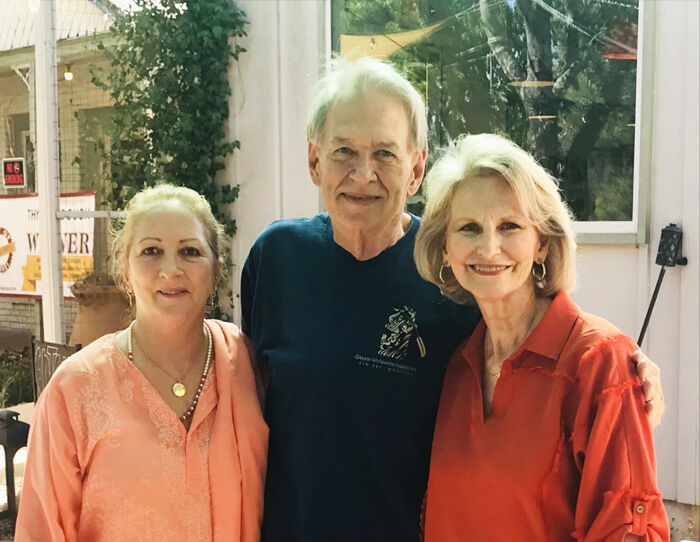 Lisa, Randy and Ginny (Heart Valve Patients)
Last year, Louise (Lisa) Moore from Jacksonville, FL, Randy Chapman from Austin, and I connected in the HeartValveSurgery.com community as we anticipated and prepared for our upcoming valve surgeries. We were all fortunate enough to be patients of Dr. Gillinov's, traveling to Cleveland in January, February and March of this year for our surgeries.
Yesterday, we and our spouses met in person for the first time, enjoying a beautiful fall day in Austin and some great conversation about our heart experiences. We all expressed our gratitude for our hero, Dr. Gillinov, and for the support and encouragement from Adam and all the folks on HeartValveSurgery.com who gave us such hope.
We appreciate all you do for valve patients and wanted you to know that life is good, and we plan to keep on tickin' (and to stay in touch), for a long time! Here's to happy hearts, gratitude, and friendship.
With appreciation,
Ginny Turner
Crockett, Texas
Adam's Newest Blogs
Adam's Newest Posts