Ari & Dr. Roselli Form Special Heart Valve Surgery Bond!
Written By: Adam Pick, Patient Advocate, Author & Website Founder
Medical Expert: Eric Roselli, MD, Chief of Adult Cardiac Surgery, Cleveland Clinic
Published: April 23, 2021
I am beyond happy to share that Ari Mintzer, 46, just had a successful aortic valve re-operation at the Cleveland Clinic on Tuesday. So you know, Ari needed a "re-do" because his 14-year old tissue valve was failing from aortic stenosis and regurgitation.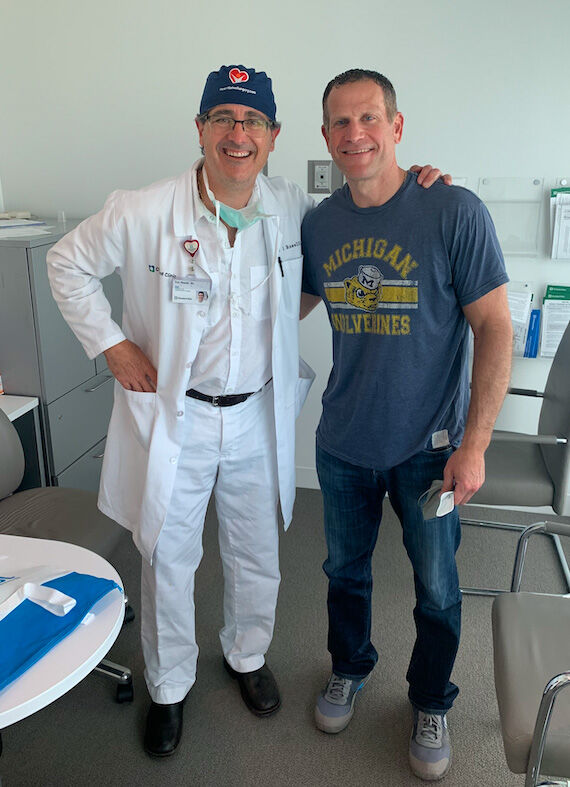 Dr. Eric Roselli & Ari Mintzer
I have to give Ari and his wife, Lisa, A LOT of credit…  They did A LOT of research prior to the re-do.
After talking with several leading surgeons about his options (Ross Procedure, TAVR, mechanical heart valve replacement), Ari decided to have a second tissue valve implanted by Dr. Eric Roselli, the Chief of Adult Cardiac Surgery at Cleveland Clinic.
Given his active lifestyle and potential need for another future intervention, Ari and Dr. Roselli chose to implant the INSPIRIS RESILIA heart valve replacement made by Edwards Lifesciences.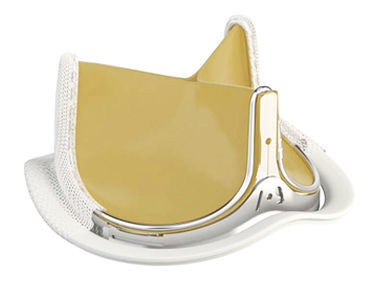 INSPIRIS RESILIA Heart Valve (Edwards Lifesciences)
Serendipity for Ari, Dr. Roselli & Me?
As you can see in his "Thumbs Up!" picture below… The best part of this story is that Ari is now in recovery.  Woo-Whoo!!!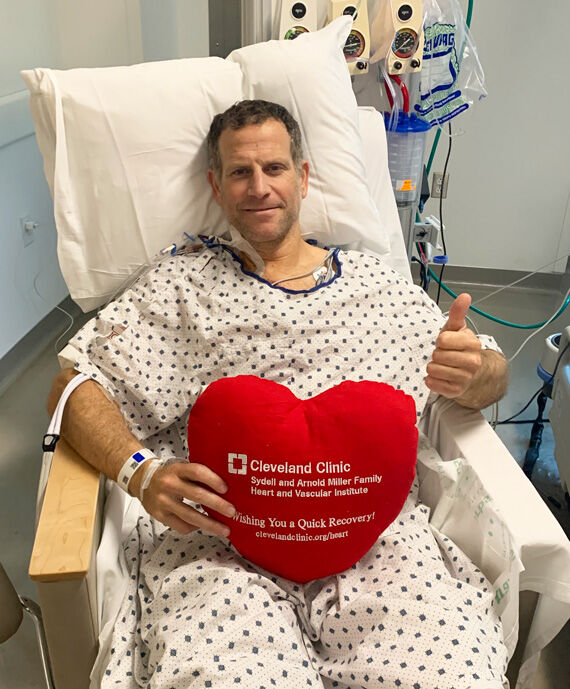 Interestingly… What makes this story just a bit more special is that Ari and Dr. Roselli are fraternity brothers.
That's right!
Ari and Dr. Roselli both went to the University of Michigan AND they were both members of Sigma Alpha Mu fraternity.
How great is that?
Well…
The story gets a bit more fun…
Yep…
I was a member of that same fraternity at the same exact time as Ari and Dr. Roselli.
🙂
I'm not sure if that's called a coincidence, a fluke or serendipity.
Whatever you call it, I'm just thrilled to see Ari doing so well thanks to Dr. Roselli.
Update: Ari Leaves Cleveland Clinic Day 5 Post-Op!
As they say, a picture is worth a thousand words. So, I'll simply post this photo to illustrate how Ari felt on day 5 post-op as he prepared to leave the Cleveland Clinic.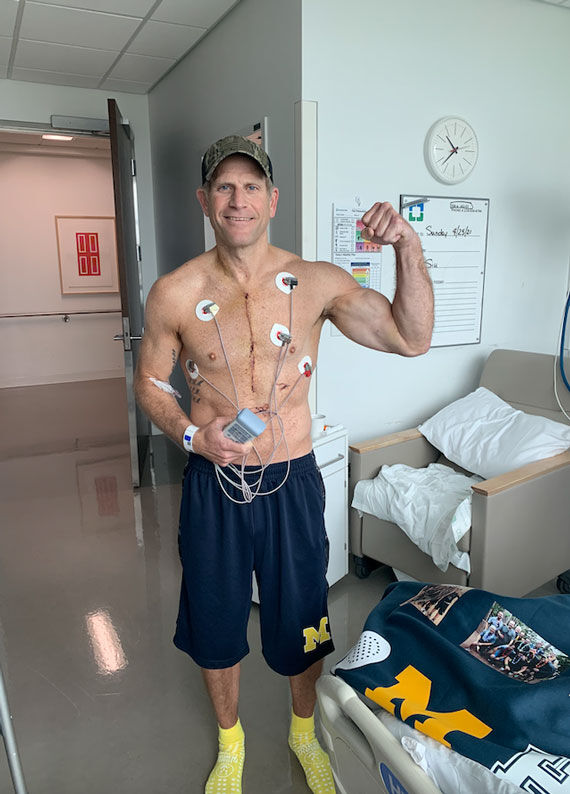 In his text to me this morning, Ari wrote, "I am feeling amazing. Ready to leave the hospital in the next few hours."
As you might imagine… Those words just made my day!
Keep on tickin' Ari & Dr. Roselli!
Adam
P.S. #GoBlue #800Lincoln