Advances in Bicuspid Aortic Valve Therapy Webinar (Free eBook & Video)
By Adam Pick on June 14, 2020
Amazing!!!
Our webinar, "Advances in Bicuspid Aortic Valve Therapy", set new records for patient attendance and participation.  We had 239 patients online together for this educational event with Dr. Chris Malaisrie and Dr. Jyothy Puthumana, the co-directors of the Bicuspid Aortic Valve Program at Northwestern Medicine.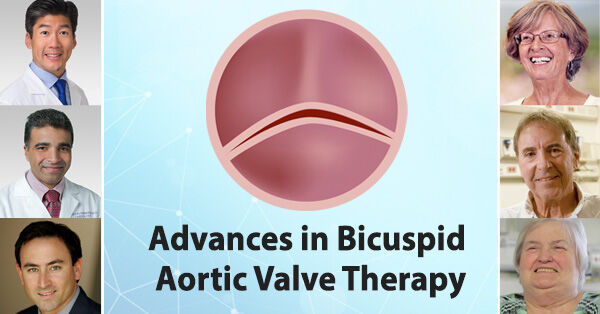 This live 60-minute session connected patients in real-time to discuss the diagnosis of
bicuspid aortic valves
, the associated prevalence of aortic aneurysms, new medical techniques, minimally-invasive approaches for treatment, 4D-MRI research and clinical trials.  To help you access the great information shared during the webinar, including the "Patient Questions & Answers" session, I just posted a free eBook and a video recording for you.
Download the Free Bicuspid Aortic Valve eBook
If you missed the webinar… No problem!  I just published a free 54-page eBook for immediate download. If you – or someone you love – has bicuspid aortic valve disease, I encourage you, your family and your friends to read this complimentary eBook.
Watch The Webinar Video Playback!
In addition to the eBook, I also posted a free video recording of the webinar.  Fyi, this video has already been watched over 400 times on YouTube alone.
On behalf of our patient community, I want to extend a humongous "Thank You" to the Northwestern Medicine team for sponsoring this wonderful event. That means you Dr. Malaisrie, Dr. Puthumana, Dr. McCarthy, Erin, Jane, Barbara, Nicole, Meghan, Shruti and Kara!!!
Keep on tickin!
Adam
Adam's Newest Blogs
Adam's Newest Posts