11 Weeks After TAVR, Mick Jagger Wows 60,000 Fans in Chicago!!!
By Adam Pick on June 25, 2019
It's been 11 quick weeks since Mick Jagger had a transcatheter aortic valve replacement (TAVR) to treat severe aortic stenosis, a deadly form of heart disease that is under-diagnosed and under-treated.
During his recovery, Mick has been seen walking in Central Park and practicing his infamous dance moves in an empty studio.  However… On Friday night, Mick demonstrated – in front of 60,000 people – just how transformative non-invasive TAVR can be. That's right. Mick, 75, took to the stage for the first time since his TAVR as the Rolling Stones' 2019 No Filter tour kicked-off at Chicago's Soldier Field.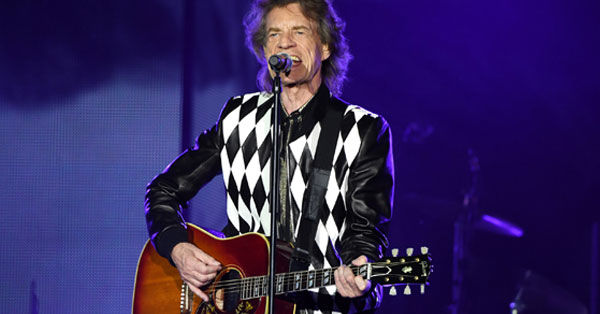 "The show was a triumph for the World's Greatest Rock & Roll Band," wrote Rob Sheffield of Rolling Stones Magazine. "With Mick prancing all over the stadium in prime hip-shaking, troubadour-trapping fight mode."
A Medical Miracle?
I think Ronnie Wood, the 72-year old guitarist for the Rolling Stones, encapsulated this extraordinary moment for Mick, the Rolling Stones, their fans and, of course, this community of heart valve patients.
"He's a medical miracle, is Mick", Wood said in an interview with Fox News. "Oh God, he's even harder to stop now. It's like, 'Mick, come here, I want to talk to you', and he's like all over the place."
Evidence of Mick being "all over the place" can be seen during this video filmed at the Soldier Field gig last weekend.  The video features the iconic track, "Satisfaction", performed by the Rolling Stones during an encore.
Congratulations to Mick Jagger, his family, his medical team, the medical device company that made his TAVR, the Rolling Stones, their fans, and everybody involved in the utilization of TAVR as a life-saving and non-invasive weapon against the dangers of aortic stenosis.
Keep on tickin' Mick!
Adam
Adam's Newest Blogs
Adam's Newest Posts