Surgeon Q&A: What About TAVR for Bicuspid Aortic Valves?
By Adam Pick on August 21, 2018
Great questions are coming in from our patient community about the use of transcatheter aortic valve replacement (TAVR) for the treatment of bicuspid aortic valves.  If you didn't know, TAVR is a non-invasive approach to aortic valve replacement that does not require an incision to the patient's sternum or ribs.  TAVR was approved by the FDA in 2011 for "high risk" patients.  In 2016, the FDA approved TAVR for "intermediate risk" patients.  Recently, clinical trials have launched to test the safety and efficacy of TAVR in "low risk" patients.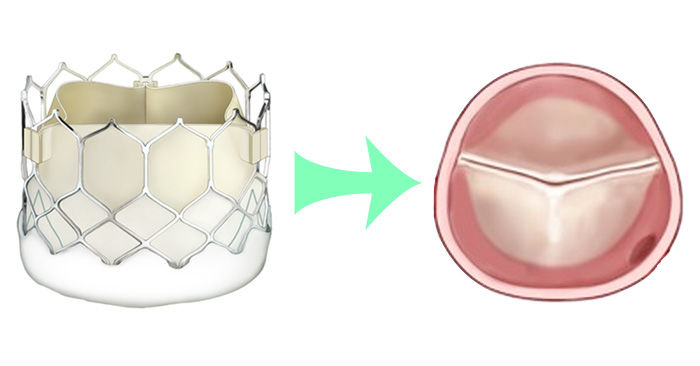 To educate our community about the use of TAVR and bicuspid aortic valves, I reached out to Dr. James Wudel, a leading cardiac surgeon at Sanford Health in Sioux Falls, South Dakota.  Dr. Wudell is a TAVR expert who has helped many patients from our community.
Dr. Wudel Says…
Bicuspid Aortic Valve is one of the most common congenital heart disorders, affecting approximately 1-2 percent of the population. With BAV, two of the 3 leaflets of the aortic valve fuse during fetal development. Subsequently, the valve may deteriorate over time and become narrowed (stenosis), or leak (regurgitation), just like a a trileaflet valve. All early TAVR trials performed in the United States to get FDA approval were performed on trileaflet aortic valves only.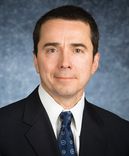 Dr. James Wudel
BAV, at least at the current time, poses several challenges to overcome before becoming readily available for TAVR.
BAV come in several varieties and specific anatomic types. Different calcium distribution, different calcium burden, and estimated post deployment annular shape contribute to the uncertainty of a good TAVR result compared with patients having a trileaflet valve. Certainly, TAVR may be a good choice for selected patients, but knowing which BAV patients are best suited is not clear at the current time.
Patients with BAV tend to have associated enlargement of the ascending aorta much more frequently as compared to patients with a trileaflet valve. At least 10-20% of patients with BAV being considered for aortic valve therapy, need aortic replacement also.
Many patients with BAV requiring aortic valve therapy are young. Valve durability, options for secondary valve replacement, minimizing pacemaker rates, and treating the aorta appropriately, become more critical in the younger patient. This becomes especially true when the risk of surgery is low and has proven to be a great option.
With all that said, significant research, ongoing trials, and further questions of treating patients with BAV will be answered in the coming years. Undoubtedly, the boundaries of TAVR in the BAV patient will continue to expand.
On behalf of our community, thanks so much to Dr. Wudel for sharing his clinical experience and research with our community!!!
Keep on tickin!
Adam

Jeannette McLaughlin says

on August 22nd, 2018 at 9:08 pm
Due to my age, I was a candidate for TAVR when I had surgery on Sept. 28, 2016. However, I had to go the "open" route since, as it does happen with a bicuspid aortic valve, my ascending aorta also needed to be replaced due to an aneurysm. Perhaps a procedure yet to be discovered will be available when the time comes for my bovine aortic valve to be replaced. I've read that the older you are, the longer a tissue valve lasts. Gotta love those cows!

Adam's Newest Blogs
Adam's Newest Posts