Before-and-After Surgery: Tim's Mitral Valve Reveal
By Adam Pick on May 24, 2018
Have you ever wanted to see what a mitral valve looks like before-and-after it's repaired?
Well… Thanks to Tim Martin, a patient who just had mitral valve repair surgery at St. Joseph's Hospital in Atlanta, here's your chance!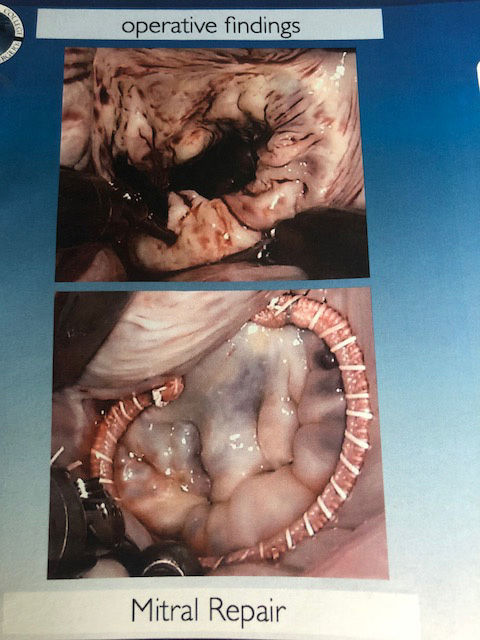 As you can see, an annuloplasty ring was used to support the supporting structure of the mitral valve.  You can also see how the leaflets of the mitral valve are now coming together to prevent leakage across the valve.
Pretty amazing, right?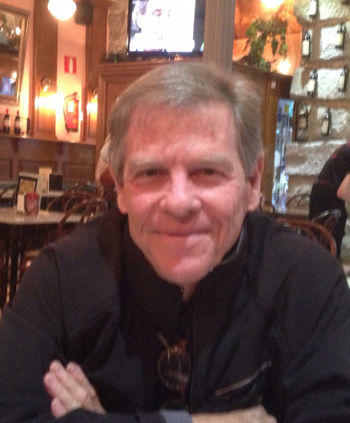 Tim Martin, Mitral Valve Repair Patient
In his note to me, Tim writes, "Adam – I just completed robotic mitral valve repair with Dr. Douglas Murphy at St Joseph's Hospital in Atlanta.  Thursday morning surgery.  Out of the hospital that Sunday.  One day in ICU.  Taking it easy and a little more tired.  But, I feel like I could resume normal activities anytime.   I'm sure there are many ways to do this surgery but your readers should definitely know about this option.  And Dr. Murphy and his entire staff, office, and hospital were incredible."
If you would like to learn more about mitral valve repair rings, known as annuloplasty rings, here's a great educational video.
Many thanks to Tim for sharing his valve transformation with all of us!!!!
Keep on tickin' Tim!
Adam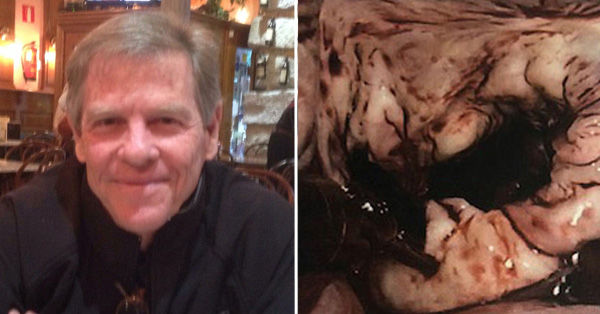 Amy Campbell says

on May 24th, 2018 at 2:02 pm
I always look forward to reading all of the stories on this site. April 20th 2018 marked one year that I had my mitral valve replaced and reading all of these stories has helped me so much. I love sharing my story. God you bless you all and thanks for all of the ongoing support to everyone Adam.


Ellen Martin says

on May 24th, 2018 at 2:29 pm
Hi, I'm Tim's wife, Ellen. Tim had surgery just 2 weeks ago and he's feeling and looking great. The robotic surgery by the miracle making Dr. Murphy was so minimally invasive-5 small incisions on the right side of his chest. The high quality support post-surgery was also fabulous, which is not always the case. From pre to post op, this patient centered care was stellar, beginning and ending with Super-star Dr. Murphy!!! There is no way we could be any more impressed!


Carroll Wills says

on May 24th, 2018 at 2:40 pm
I am Carroll Wills, also a former patient of super-star, Doug Murphy, M.D. Dr. Murphy performed my robotic mitral valve surgery, installing the ring in Oct. 2001 and I have not had one problem since then. He was outstanding and in my opinion is the best of the best. I may have to have aorta surgery one day and since it would require open heart he would not do it and I am really having a hard time dealing with that. Oh well, I will face that when I must.


Adam says

on May 24th, 2018 at 3:10 pm
Ellen,
Congrats on all this great news!!!!
Keep on tickin!
Adam


Adam says

on May 24th, 2018 at 3:10 pm
Carroll,
Love it! Not one problem?
FANNNNNN-tastic!!!!
Best,
Adam


Adam says

on May 24th, 2018 at 3:11 pm
Amy,
Thanks so much for being an awesome member of our community!!!
Adam


Anna Penido says

on May 24th, 2018 at 6:18 pm
Hello Adam, ( and congratulations Tim!)
In 2013 I did my mitral valve Da Vinci surgery with Dr Trento at Cedars-Sinai in Los Angeles and every day I climb stairs or go to the beach and stay under the sun for hours ( like during my 2017 vacation to Greece) I say a prayer of gratitude to Dr Trento – and to you Adam, because I found Dr Trento listed in your book. I did not look into this site for the last 5 years, as I am the mother of 2 beautiful young men with schizophrenia and have plenty to do fighting for their rights and better treatment from doctors and institutions. I just read all the notes in this heart valve journal that you created Adam, and only now, 5 years later I wrote what my son wrote down for me in the journal, giving reports to all those family and friends, as far as Brazil, that sent their prayers and wanted news. My beautiful son Alex (28), who suffers from schizophrenia since he was 20, was my nurse, my cook, my driver, my secretary until I could do things on my own. I recouped quite fast as I have always been healthy and optimistic. It was very emotional to read all the beautiful things people write to you and about you. And reading them now, only 5 years later, was another gift. So thanks for keeping the website up Adam. I have recommended your book and website to many! At 62 years old I am as active as I want, dancing, hiking, jogging. What my old heart condition taught me is to immediately evaluate the source of any stress and decide right then if it is worth getting stressed. With 2 kids with mental illness I daily deal with making choices and pushing advances as the psychiatric system is not as evolved as the cardiology system. But I also learned how to not fear speaking my heart voice – in a soft but assured way and people listen. For all who have someone in the family with a mental health problem, please come to the event I am doing in Los Angeles, June 8th ( 3-5 PM) at the Bruin Reception Room in Ackerman Union, UCLA, Westwood. It is called " Nutrition and Mental Health " , me, my son and a nutritionist who treated him will be speaking of the 7 year journey to recover health and the knowledge we accumulated – which is not spread by doctors, and is not posted in one single place. Blessings to all! Anna


Firelar says

on May 24th, 2018 at 7:42 pm
Hi, I am Larry. I am so grateful you have had such a great recovery with very low down-time. I am also looking at having mitral valve replacement surgery, my doctors are looking at a situation where the "before" TEE looks very much like your per-surgery photo. What was the material keeping your mitral valve semi-closed in the middle? Is it calcium build-up, scar tissue, or more of a floppy valve? In my case it is scar tissue, and the approach is to replace the valve. I am wondering if the Mitral Valve Repair ring might be another option. Thanks for your testimonial of another possible solution!


Ronnie says

on August 29th, 2018 at 9:55 pm
Can mitral valve prolapse cause headaches ? Or dull pain on the left side of your ribs ?


Ronnie says

on August 29th, 2018 at 10:08 pm
Hi imI Ronnie.. I will be having my mitral valve repair surgery on September 14, 2018 at Asante Rogue medical center in Medford Oregon . My thoracic surgeon Dr Carmeci will be doing my procedure .I think I'm more emotional about the waiting and the actual day getting it done.The emotional rollercoaster ride.i just want a positive outcome and a speedy recovery and get back to living life again !

Adam's Newest Blogs
Adam's Newest Posts