The Pick Family Expands… By Four Feet!!!
By Adam Pick on November 22, 2017
I have some great and fun news to share with our community!  The Pick family has expanded by four feet.  That's right.  I am happy to introduce you to Bodie Pick, our new 16-week old puppy.  He also goes by "BoBo", "Bear" and "Bodiferous".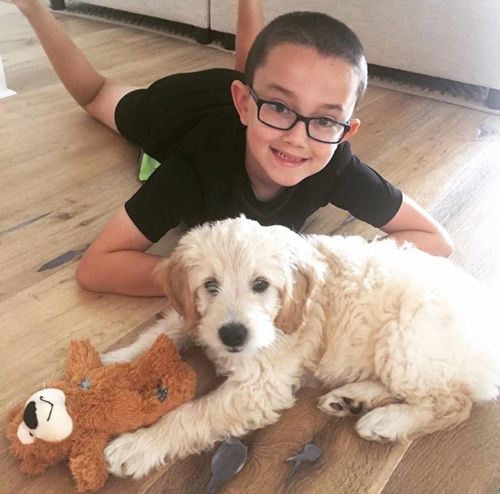 I've never had a dog before so this is all new for me.  So far, Bodie has been downright awesome.  He's sleeping through the night and has yet to chew-up anything at our house.  Well, okay.  He did eat part of Robyn's yoga mat this morning (and quickly threw up).  And, he did kinda gnaw on a table. But, who's perfect?
Bodie loves being outdoors and he loves playing soccer…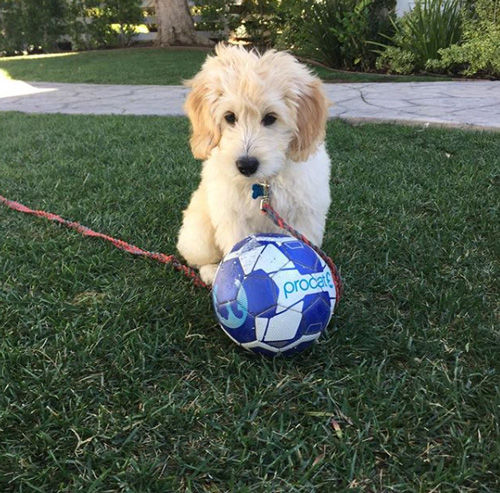 And, Bodie loves jumping on top of me — especially if I have a treat in my hand.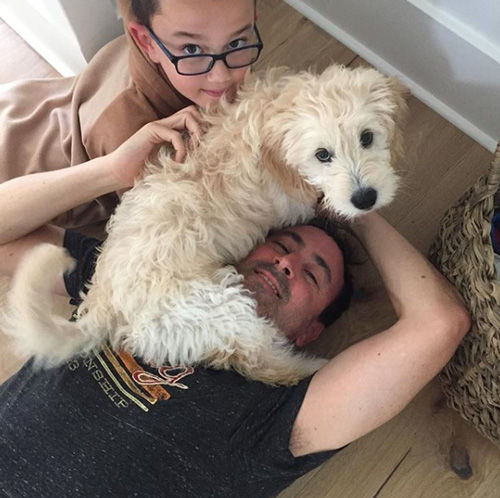 As Bodie is part of our family, he is also part of your family.  Robyn (who may or may not be obsessed with Bodie) recently setup a Bodie Instagram account. Imagine that? An instagram for a puppy.  So funny.  Maybe Bodie can be our "Community" dog? What do you think?
Keep on tickin!
Adam

Donna Smith says

on November 22nd, 2017 at 3:20 pm
Love Bodie! Going over to follow his Instagram now!


Donna Smith says

on November 22nd, 2017 at 3:50 pm
lol! He looks exhausted! Bodiferous–love it–we give our dogs nicknames too. We had a dachshund, Rylie, whom we called The Rylinator, among other things! Enjoy your little Bear. 🙂


Adam says

on November 22nd, 2017 at 3:55 pm
The Rylinatorrrrrrrrr! Love it!!!


Donna Smith says

on November 22nd, 2017 at 4:29 pm


Fran says

on November 22nd, 2017 at 8:50 pm
Cute puppy. What breed is he?


Adam says

on November 23rd, 2017 at 12:14 am
Thanks. Bodie is half golden retriever and half poodle. So, a Goldendoodle. Robyn, my wife, had heard that they do not shed. So far, no shedding. We'd love him even if he did shed though.


Jeannette McLaughlin says

on November 23rd, 2017 at 9:00 am
Voting for Bodie to join the Community…ruf! As I can attest, doggie love is the best medicine after heart surgery. Happy trails Bodie and may you melt or mend a lot of hearts along the way!


Pat Bijas says

on November 24th, 2017 at 12:07 pm
Awesome, Congrats! He's adorable, Dogs rule!


Helen Smith says

on December 13th, 2017 at 5:04 pm
Bodie is absolutely adorable!


Adam says

on December 13th, 2017 at 5:06 pm

Adam's Newest Blogs
Adam's Newest Posts