Weill Cornell Medicine Launches Heart Valve Microsite!
By Adam Pick on May 16, 2017
I am very excited to announce that Weill Cornell Medicine (Weill Cornell) just launched a new Heart Valve Microsite at HeartValveSurgery.com!
Weill Cornell, which is located in New York, has taken care of many patients in our community including Barbara Vitale, John Goethe, Michael Kramer, George Majors, Gail Railer and yes… The one-and-only Mitch Friedman. As you may know, there is a great team of cardiac specialists at Weill Cornell including Dr. Leonard Girard, Dr. Arash Salemi and Dr. T. Sloane Guy. See the new Weill Cornell Microsite.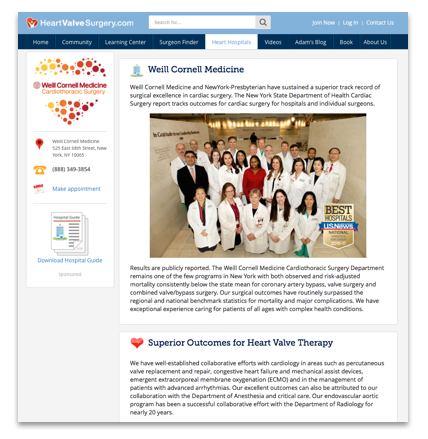 On behalf of our community, many thanks to the entire Weill Cornell medical team, Roselena Martinez and Dinna Greer for joining forces with HeartValveSurgery.com as we continue to educate and empower patients with heart valve disease!!!
Keep on tickin!
Adam
Adam's Newest Blogs
Adam's Newest Posts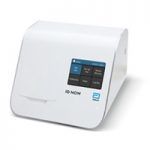 Abbott, a Leading Heart Valve Manufacturer, Develops New 5-Minute COVID-19 Test Learn More.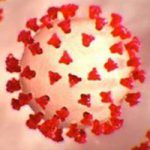 New COVID-19 Resources for Heart Valve Disease Patients! Learn More.