What Happened When 100 Patients & Caregivers Met for "Patient Day 2016" at Edwards Lifesciences?
By Adam Pick on August 25, 2016
Something special recently happened. More than 100 patients and their care partners traveled to Edwards Lifesciences, a leading heart valve manufacturer in Irvine, California, to meet each other, to share their stories and to inspire action within our community – the heart valve patient community.
This day is appropriately called… Patient Day!!!!!
Luckily, Edwards asked us to attend Patient Day 2016 and film the wonderful moments of this unique event that included meet-and-greets with the heart valve assembly teams, panel and group discussions, a heart valve museum tour and more. My favorite part of the day was watching patients meet the Edwards employees who made their valves by hand.
Ready to see what happened at Patient Day? Watch the video below…
Thanks to the patients and caregivers who traveled – from near and far – to participate in Patient Day. And… On behalf of our community, I want to extend a mighty thanks to the entire Edwards team for empowering the patient voice at "Patient Day 2016."
SPECIAL UPDATE: PATIENT DAY 2017 ANNOUNCED!
In order to enable patients to connect with each other and have the most special experience possible, attendance for Patient Day 2017 is limited.
Keep on tickin!
Adam
P.S. For the hearing impaired members of our community, I have provided a written transcript of this video below.
Collin Koh: When I was told that I had to have heart surgery, it came a little bit as a shock.
Claire D'Andrea: I was scared. I was really scared. I had no one to turn to. I didn't know any other young women with heart disease, and I felt.
Howard Hoover: Really alone and that I couldn't really talk to anyone, and I didn't really understand what I had been through, and no one could really make me understand.
Lloyd Spencer:  I thought well, that's just something that happens to old people.
Mike Mussallem: The patient's voice doesn't get heard sometimes in the whole healthcare system, and being able to bring patients together to allow them to meet each other, create community, share experiences, and teach each other and us something about what's really important to patients is a big deal.
Claire D'Andrea: I wanted to come to Patient Day because I'm passionate about helping others.
Collin Koh: It's as if we are all old friends or we've known one another forever.
Howard Hoover: I feel like I'm part of the community. Edwards has really made me feel as part of their family. You get that close-knit feeling. I have a lot of gratitude for that and very humbled by it.
Mia Echols:  She means the world to me. I love her so much, and I'm glad she's here with me and that we shared this experience together.
Howard Hoover: Recognizing the patient voice, and so they're giving these patients the power to say, "I'm important," and I think it's the sharing that will really help the recovery.
Victor Fabry:  Patient Day gives you a chance to pay it forward to others.
Collin Koh: Sometimes what you may see as a huge challenge really can be overcome.
Tia Echols:  It's important to come and hear everybody's stories when they're here because it's so inspiring to hear what people have went through.
Collin Koh:  That exchange of ideas, patients connect here who're going through similar challenges.
Jesse McBride: Our stories are interconnected.
Claire D'Andrea:  It's been really heartwarming for me, and it was fascinating to watch each of them as we did the tour of the museum and see how the valves were made.
Howard Hoover:  Meeting the manufacturing team was a great way to express my appreciation to them.
Collin Koh: It's such a special moment to meet the people who've helped to save your life.
Mark Ridder: It's nice to meet all of you. It's so great that I can finally talk to the people who actually made my valve, and when I got to see how you do all of those little stitchings, and it's, what, a thousand sutures in one valve? To be able to actually meet you and say thank you so very much, because you saved my life. If it weren't for you, I wouldn't be here.
Jesse McBride:  This experience has just been, like many people have been saying all day, awesome.
Gloria Colligan: Oh, I feel like he's been given life because without the heart, there is no life, so this has been miraculous.
Lloyd Spencer:  I tell everybody I can how wonderful everybody has been.
Mike Mussallem: Patients are the centerpiece of what we do. Helping patients is our life's work, and to be able to have not just one patient but a bunch of patients come together is very special for us.
Adam's Newest Blogs
Adam's Newest Posts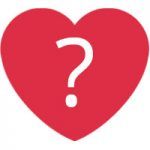 Doctor Q&A: "What Criteria Do Surgeons Use to Choose a Heart Valve Replacement?" asks Peter Learn More.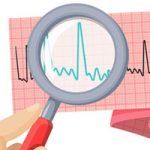 "How Do I Know When My AFib Is Gone After Heart Surgery?" asks Linda Learn More.