"What About Sternal Nonunion After Heart Surgery?" asks John
By Adam Pick on February 24, 2015
I just received a great question from John about sternal clicking after open heart surgery.
In his email, John writes to me, "Adam,  I have a sternal click.  It started 2 days post op where I was having trouble sleeping on my back. Attempting to sleep on my side, I felt a decisive "thud" and immediately rolled back and my chest seemed to right itself back.  I continued to experience this click as I had little sternal pain and was liberal in my movements.  I then researched the topic and came across some info on nonunion of the sternotomy and became concerned.  Is this common for patients? What is a nonunion of the sternum? What can be done to prevent this? What can be done to correct it? Thanks! John"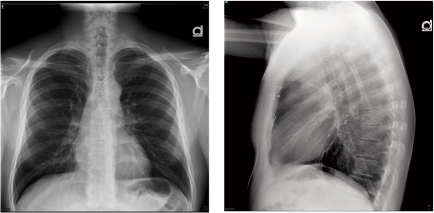 Xray of Sternal Nonunion
To get John an expert response, I contacted Dr. T. Sloane Guy, from Weill Cornell Medicine. Dr. Guy is the chief of cardiac surgery at Temple and has help several patients in our community including Scott Carson, Arthur Rundstrom, Arthur Perry and Joseph Gowaskie.

Dr. T. Sloane Guy, Heart Surgeon
In his response to John's question about sternal clicking, Dr. Guy writes:
John, Sorry to hear of your trouble.  Yes, sternal "non-union" can occur.  This is where the two halves of the sternum or breastplate fail to heal together as they should after heart surgery.  Early after heart surgery, this may mandate an operation to fix the problem depending on the presence, absence, or extent of infection.  Later, after the chest is healed, if a sternal non-union is present, it can be treated easily with sternal plating or sometimes just left alone depending on symptoms.  The best way to sort this out is with a CT scan of the chest to really see the problem and a visit with the patient to determine the level of significance of the problem. It can heal by itself.  It is fairly uncommon but not rare and in my practice we see in once a year or so.
So you know… Like John,  I also experienced sternal clicking and incision irritation following my surgery. In time, the click and the discomfort went away. During cardiac rehabilitation, I found that stretching and exercise were very helpful in this process. Even now, 9 years after my surgery, my chest can get a little annoying at times. However, once I stretch and/or exercise, the discomfort just goes away.
I hope this helped John (and perhaps you) learn more about the possibility and treatment of sternal nonunion after heart valve surgery.
To watch Dr. Guy's video about robotic mitral valve surgery, click here.
Keep on tickin!
Adam
Adam's Newest Blogs
Adam's Newest Posts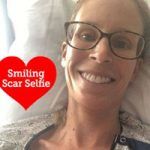 Sara Educates & Inspires 38,443 People About Heart Valve Surgery! Learn More.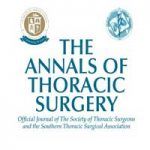 New Study: Heart Surgery Not Linked to Memory Decline Learn More.