Happy Thanksgiving from Ethan, Robyn & Me!
Thanksgiving is my favorite holiday. Everything about the holiday speaks to what I cherish most about life — family, fun friends, tasty food and… football. 🙂
As we prepare for Thanksgiving, I wanted to thank each of you for your support, inspiration, encouragement and participation at HeartValveSurgery.com. Together, we are educating and empowering patients, their families and friends — all over the world. For that, I am very, very, very, very thankful!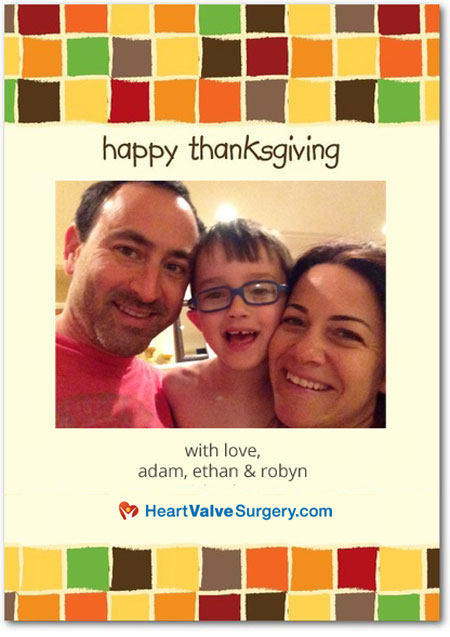 On behalf of Robyn, my wife, and Ethan, my 5-year old son, we are wishing you the happiest of holidays!!!
Keep on tickin!
Adam