Mitral Regurgitation Visualized – For You, Your Family & Friends
By Adam Pick on January 8, 2014
As mitral valve regurgitation is one of the most common forms of heart valve disease, I get a lot of great questions about it. The questions range from "What is leaky mitral regurgitation?" to "What are the causes of mitral valve regurg?" to "Is the disorder dangerous?"
In the past, I have posted several stories and videos about mitral regurgitation. However, I wanted to try something different to educate our community. So, I created a Mitral Regurgitation Infographic. As you will see below, I tried my best to answer the key questions about mitral regurgitation using helpful illustrations and statistics. If you like the graphic, please "Like" or "Tweet" or "Pin" or "Google+"  it. I am hopeful your share will educate many people about this under-diagnosed and dangerous disease.

Many thanks to Dr. David Adams and Gideon Sims at Mount Sinai Hospital for their extraordinary help with this mitral regurgitation infographic. I also want to extend a big thank you to Edwards Lifesciences and Medtronic for contributing several images to the infographic.
So you know… Your Facebook 'Like' or 'Tweet' or 'Pin' can make a difference! As mitral regurgitation is commonly under-diagnosed, the sharing of this infographic might really help your friends or family members learn about the symptoms and dangers of this disease. Simply click the 'Like' or 'Tweet' or other icons.
In advance, thanks for your help!!!
Keep on tickin!
Adam
Adam's Newest Blogs
Adam's Newest Posts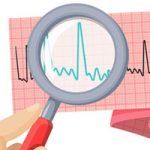 "How Do I Know When My AFib Is Gone After Heart Surgery?" asks Linda Learn More.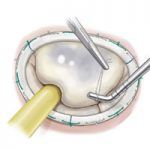 New Findings: Mitral Valve Repair Restores Normal Life Expectancy! Learn More.