"What Percent of Heart Valve Operations Use Minimally Invasive Approaches?" asks Elliot
By Adam Pick on December 17, 2013
I received a very interesting question from Elliot about minimally invasive procedures for heart valve operations.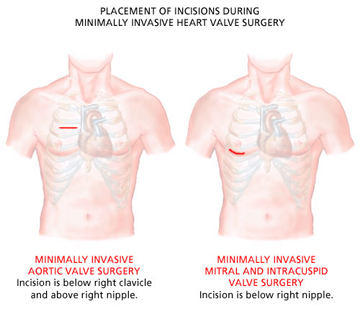 In his email, Elliot writes to me, "Hi Adam – At 53, I've been diagnosed with moderate to severe aortic stenosis. In doing my homework about cardiac surgery, I'm reading more and more about minimally invasive techniques for valve surgery. At the same time, I know that the full chest incisions are still being done by many surgeons. My questions to you are, "What percent of heart valve operations are performed using mini approaches? Is it easier to do a mini for one valve versus another? Are the surgical results as good using minis or are full sternotomies a better option for preventing re-operations?"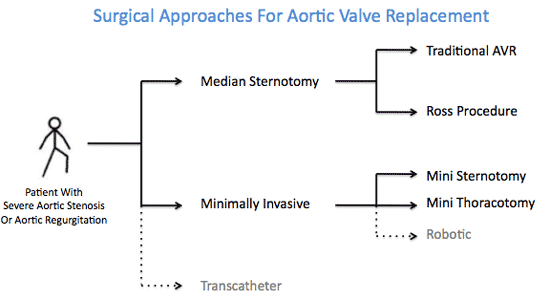 As Elliot asks several great questions in his email, I want to get him several great answers. For that reason, I contacted Dr. John Grehan, a heart valve surgeon from St. Paul, Minnesota, that uses minimally invasive techniques in his practice. Here is Dr. Grehan's response to Elliot:
Dear Elliot,
Thank you so much for submitting your questions to HeartValveSurgery.com, and congratulations on taking the initiative to educate yourself about your disease process and its therapies.  I firmly believe that a thorough understanding of your disease and its treatment options is a very important component of your treatment and recovery.
Before addressing your questions, I would first like to assure you that aortic valve replacement for acquired aortic valve stenosis is a very safe and durable procedure.  In the absence of extra-cardiac comorbidities (i.e. lung disease, kidney disease, etc.) and in the absence of coronary artery disease, modern series of isolated aortic valve replacement report operative mortality rates in the range of 1-3% with an 85% (age-adjusted) 10 year survival rate.  Current guidelines recommend aortic valve replacement for patients with symptomatic (syncope/fainting spells, angina/chest pain, and dyspnea/breathlessness) aortic stenosis, for patients with asymptomatic moderate or severe aortic stenosis who also require coronary revascularization (CABG) or surgery of the aorta, and for patients with severe aortic stenosis and reduced ejection fraction (pumping function) of the left ventricle.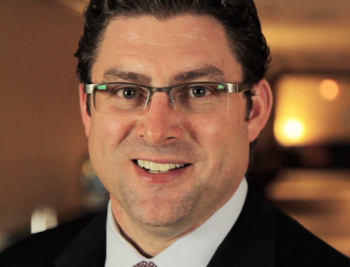 Dr. John Grehan – Heart Valve Surgeon
There are, however, accumulating evidence demonstrating survival benefit in subsets of asymptomatic patients with severe aortic valve stenosis who undergo aortic valve replacement.  Exercise testing may play a role in helping to differentiate the truly asymptomatic patient from the asymptomatic patient that may benefit from "early" aortic valve replacement.  You, your cardiologist, and your cardiac surgeon can have discussions regarding your best treatment options as you continue your follow up and as your aortic stenosis progresses.
To address your questions pertaining to the surgical approach used for aortic valve replacement surgery, I queried the Society of Thoracic Surgeons adult cardiac surgery database.  The most up-to-date data for aortic valve replacements are from the 12-month period July 2012 through June 2013.  In this period, just over 23,000 aortic valve replacements (80%) were entered as "full conventional sternotomy".  There were 3100 (11%) "partial sternotomy" entries, 900 (3%) "right thoracotomy" approaches, 83 (0.29%) parasternal approaches, and another 1300 (4.74%) entered as "minimally invasive" approaches.
At this point in time, the surgical approach used is not a data field that is required by the Society of Thoracic Surgeons.  Therefore, the data are not as complete and/or specific as we would hope.  Despite this, I do think it is clear that conventional sternotomy is still the approach preferred by most surgeons and the approach used for the vast majority of patients undergoing aortic valve replacement surgery.  With that being said however, I have found that minimally invasive approaches (I prefer right anterior mini-thoracotomy) do provide mortality and durability outcomes equivalent to the conventional sternotomy approach with proper patient selection based primarily upon body habitus and patient comorbidities.
The operation will likely take longer and you will be on the heart-lung machine with your heart stopped longer than you would be if the operation were to be done via full sternotomy.  You will however, have a lower likelihood of having to have a blood transfusion, and have a quicker return to full activity.  Recent studies demonstrate that it takes a full three months for breathing tests to return to pre-operative levels following a full sternotomy for aortic valve replacement versus four weeks in patients undergoing right anterior mini-thoracotomy for aortic valve replacement.
I began utilizing minimally invasive approaches for aortic valve replacement surgery 2 years ago.  Anecdotally, I have seen shorter post-operative ventilator times, shorter ICU stays, and shorter overall hospital length of stays in my minimally invasive patients compared to my conventional sternotomy patients.  The most remarkable thing I have noticed after I began using the minimally invasive approach, however, is how much better the patients are at the one-month follow up visit compared to my standard sternotomy patients.  Most of my minimally invasive patients are wanting (and ready) to return to full activity one month following discharge, whereas very few conventional sternotomy patients want to return to full activity (and none are ready as the sternum has not fully healed by this point) at the same time interval.
As far as re-operations are concerned, the main variable that determines the chance of re-operation is the type of prosthesis (mechanical v. biologic) used not the surgical approach.  Should someone your age choose to be implanted with a biologic prosthesis they can anticipate having to undergo at least one additional procedure in their remaining lifetime to address a failing biologic prosthetic valve.  This additional procedure may not have to be another operation however as aortic valves are now being placed via catheters inside existing bioprosthetic valves, also known as TAVR procedures.  Implantation of a mechanical valve in a patient your age will last the remainder of that patients lifetime in the majority of patients undergoing aortic valve replacement but requires the lifelong use of oral anticoagulation in the form of warfarin.  Should a reoperation have to be performed in a patient implanted with either type of prosthesis it should be easier (theoretically) if minimally invasive approaches were utilized at the time of the first operation, as there is less tissue disrupted using minimally invasive approaches than during a standard sternotomy and therefore the mediastinal scarring should be less.
Thank you again for your contribution to this site.  I hope you have found this information helpful.  I would be a happy to address any further questions you may have. — Sincerely, John F. Grehan, M.D., Ph.D., Cardiac Surgeon, United Heart and Vascular Clinic, Saint Paul, Minnesota.
I hope this post helped Elliot (and perhaps you) learn more about the prevalence and surgical outcomes of minimally invasive techniques for heart valve procedures. Many thanks to Dr. John Grehan for taking the time to share his research and clinical experiences with our patient community.
Keep on tickin!
Adam

Ralph Johnstun says

on January 9th, 2014 at 5:14 pm
Since I was first diagnosed with Aortic Valve Stenosis (mild to moderate) in August of 2012 I have tried to become as knowledgable as possible of the disease and surgical options. I have read your book "Heart Valve Surgery" and followed your comments and information on the web site and look forward to receiving your heart valve medical updates. Your latest post, "What Percent of Heart Valve Operations Use Minimally Invasive Approaches?" asks Elliot, is one of your best. It is very helpful and informative and answers a multitude of questions.
According to my cardiologist it will be about 18 to 24 months before I will need valve surgery. Without the service you provide I would probably be facing surgery without knowing the full extent of the disease, surgery options, and what to expect on the road to recovery.
I would like to express my deep appreciation for what you do and thank you for providing a valuable service to those of us, and those around us, that have had heart valve surgery or will need it in the future.
Thanks again,
Ralph Johnstun
Newcastle, CA


William Stauder says

on January 10th, 2014 at 10:02 am
Elliot's diagnoses sounds similar to mine. I'm 65 years old and have been referred to Dr. Roselli for the surgery at the Cleveland Clinic. I have not had a visit with him at this point.
From your answer to Elliot I'm hoping for the minimal surgery procedure. Is there any related questions I should ask when I meet with Dr. Rosselli?
Thank you
William Stauder


Robert says

on September 5th, 2014 at 11:10 pm
Great explanation. Although it is tough for a non-medical guy, but got the base part. I was looking for the diagnosis process for MIS. My grandmother is referred to Paul Modi for this process. So I am keen to know the different steps and risk factor involved in it. Thanks, Adam..:)

Adam's Newest Blogs
Adam's Newest Posts