Understanding The Ross Procedure with Dr. Peter Skillington
By Adam Pick on February 25, 2013
Lately, I have received a lot of patient questions about the Ross Procedure — a unique type of aortic valve replacement surgery.
To help you learn about the Ross Procedure, I recently met with Dr. Peter Skillington, an Australian cardiac surgeon. So you know, Dr. Skillington has performed over 340 Ross Procedure operations for patients with aortic valve disease. (A written transcript of our discussion is provided below.)
Thanks to Dr. Skillington for sharing his research and clinical experience with us about the Ross Procedure!
Keep on tickin!
Adam
P.S. Below you will find a written transcript of my interview with Dr. Skillington.
Dr. Peter Skillington: Hi my name is Dr. Peter Skillington, I am a cardio-thoracic surgeon and I work at the Royal Melbourne Hospital in Melbourne, Australia.
Adam Pick: Hi everybody, it's Adam with HeartValveSurgery.com, very happy to be here with Dr. Peter Skillington. We are going to be talking about the Ross procedure. But first, I want to ask Dr. Skillington, what attracted you to cardiac surgery?
Doctor Skillington: I wanted to make a difference for patients that could be measured. I like the way that someone comes to you with an illness, you do the operation and then a week later they fixed.
Adam Pick: Do you specialize in any other particular type of valve surgery?
Peter Skillington, MD: Well, I have a very big interest in aortic valve surgery and in particular the Ross procedure, because I have been doing that operation for 20 years now. And I really believe it [the Ross Procedure] is the best way of treating a younger patient with aortic valve disease.
Adam Pick: How many Ross procedures have you done during your career?
Dr. Skillington: Well, I first started performing the Ross Procedure in 1992, and up until now I have done 340 heart operations.
Adam: What is the Ross procedure?
Doctor Peter Skillington: The Ross procedure is where we replace the patient's diseased aortic valve with their own pulmonary valve. So in other words, swap that pulmonary valve to the aortic valve position. Then we replace their pulmonary valve with another human cadaver.
Adam: What are the advantages of a double valve operation like the Ross procedure?
Dr. Skillington: The advantages of this type of aortic valve replacement compared to the other alternatives like the mechanical valve or prosthetic aortic valve is that the Ross procedure offers good durability, better than any other tissue valve; better hemodynamic functions, in other words, it functions more like a normal aortic valve; and then when you compare it to a mechanical valve, it has the additional advantage of the patient not needing to take anti-coagulation therapy. And that is a huge issue, because that means taking the drug often which cause blood tests every two weeks. The additional problem is that ticking noise from the mechanical valves. So if you look at all those, I think the Ross procedure has a huge lot to offer.
Adam Pick: So Dr. Skillington has performed over 340 Ross procedures and he just won an award here at the STS for his research over a 20-year period. And I imagine, the patients want to know a key question, what is your number one piece of advice for a patient evaluating the Ross procedure?
Dr. Peter Skillington: The Ross procedure is a complicated operation and like a lot of other complicated surgical operations it is actually best to go to someone who has expertise in that area, who has performed a large number and who has consistently shown their results are good. And when I say their results are good I mean – mortality and success rates.
Adam: Great. On behalf of all the patients in our community who have come to you for surgery, including the Ross procedure, I want to thank you for all the great work that you are doing, in Australia, we really appreciate. And thanks for stopping by and for sharing your experiences with us.
To contact Dr. Skillington, please call 9342 8525 in Australia.
Adam's Newest Blogs
Adam's Newest Posts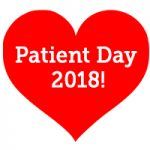 Why Did 100 Patients & Care Partners Get a Standing Ovation at Patient Day 2018 at Edwards Lifesciences in Irvine, California? Learn More.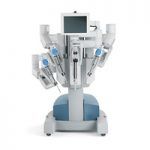 Heart Surgery Innovation: Robotic Mitral Valve Surgery Evolves with Percutaneous Cannulation Learn More.