Three Years After Mitral Valve Repair, Patricia Considers Her Surgery A Blessing
By Adam Pick on January 15, 2013
I just received a great, 3-year anniversary update from Patricia Shabel of Los Angeles, California. Patricia had a mitral valve repair operation after being diagnosed with a heart murmur and a leaky valve over 40 years ago.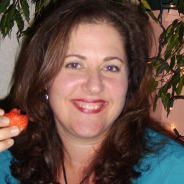 Patricia Shabel – Mitral Valve Repair Patient
In her note, Patricia writes to me:
Hi Adam!
I recently celebrated my third anniversary from mitral valve repair surgery.  I now have a strong beating heart with no leakage or murmur for the first time in my life. So you know, I was born with a heart murmur in 1965. Since then, I had been actively monitoring the valve. It took 44 years but the severity of the mitral regurgitation progressed to the point that I needed surgery.
The very kind and very generous Doctor Alfredo Trento at Cedars-Sinai Medical Center repaired my mitral valve using the minimally invasive procedure with the DaVinci robot.  While others turned me down for the operation, Dr. Trento and his team found a way to make it happen. I believe that Dr. Trento and this procedure was a blessing in my life. I am forever grateful.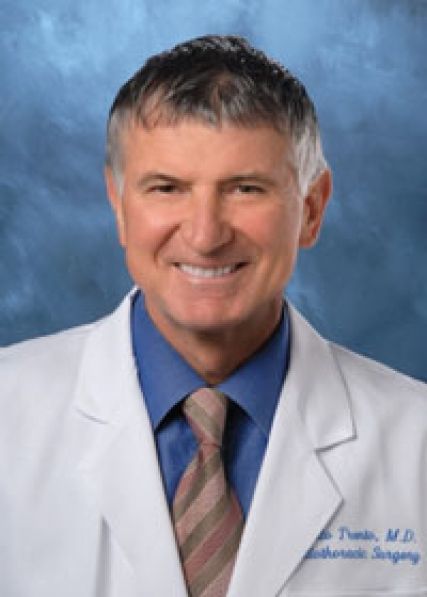 Dr. Alfredo Trento – Patricia's Heart Valve Surgeon
Your heart valve surgery book and the patient community on your website were a vital part of understanding what I was dealing with — preparing for the surgery and recuperating from it with the inspiration of others who had gone before me.
Thank you for your ongoing commitment to educating and supporting those going through heart valve surgery!
Patricia Shabel
Mitral Valve Repair
Los Angeles, California

Michelle says

on January 17th, 2013 at 3:42 am
Hi Adam… I had AVR April 19 2011, with Dr. Starnes, at the USC Keck center, LA. However I have an uncommon for age, but not for recent cancer treatments,situation which is; I had the mantle treatment, radiation, stage 1AHodgkins, at Stanford, in 1971. While Dr. Starnes said my heart tissue was supple I nevertheless have a lot of "paving" in the left circumflex artery. Though 140 cholesterol, don't know what the future holds. Who has this info?? Thanks Dulce Marrs


Anna says

on February 1st, 2013 at 2:38 am
Hi Adam, I bought your book and want to deeply thank you for making me more familiar about the REAL situation that is having a heart valve surgery. I thank you also for creating such an easy-to-research database. I am looking for the right surgeon and would like to exchange emails with Patricia Shabel, since I am in Los Angeles too. Many blessings!


Joseph Poracky says

on February 2nd, 2013 at 7:57 am
On 1/19/12 I had a Aortic Valve replacement performed by Dr. Patrick McCarthy and his team at Northwestern Memorial Hospital. I was at risk because in 1985 I lost part of my left lung to cancer and I was obese. The surgery went well but it was hard to accept how weak I was for the first two months. I started rehab ASAP and could begin to see progress. By mid April I was able to fly to our home in Port Charlotte, Fl. My Cardioligst in Florida, Dr, Martinez told me to go on a diet. No bread, pasta, rice, or potatoes. I started swimming every day and followed my new eating program. The weight melted off and by June I was swiming 30 minutes a day. I lost 70 pounds by the Fall. My energy reached new highs. Goodwell got a lot of nice threads and the better I felt and looked the more excited I got about my new life. The trick is not to think about what you think you can't do, but find a way to make it happen. Last week I took a ride in the World War II P-52 Mustang at the Venice Air Show. I actually got to fly the plane for an hour. I still want to loose another 30 pounds and will continue with this program for the rest of my life. I am 70 and feel and look ten years younger. My friends can't believe the change and my doctor is really happy with the effort and results. I still had a lot of fluid in my legs due to venous disease, but he told me to use my leg pumps 4 to 5 times a day to help pump that fluid from legs to stomach and out the kidneys and with the help of a strong diuretic I lost 10 pounds of fluid in a week. I can't thank Dr. McCarthy and his team enough for their work and follow up. I like the new me and so does my lovely wife.

Adam's Newest Blogs
Adam's Newest Posts