Shelly Celebrates Her First Anniversary After Mitral Valve Repair!
I've said it before and, hopefully, I will be saying it again…. I love hearing from the patients in our community after their surgeries!
This time, Shelly Gould, from Redding, California, sent me a collage of her first anniversary from mitral valve repair. Doctor Luis Castro from Sequoia Heart & Vascular Institute performed Shelly's surgery.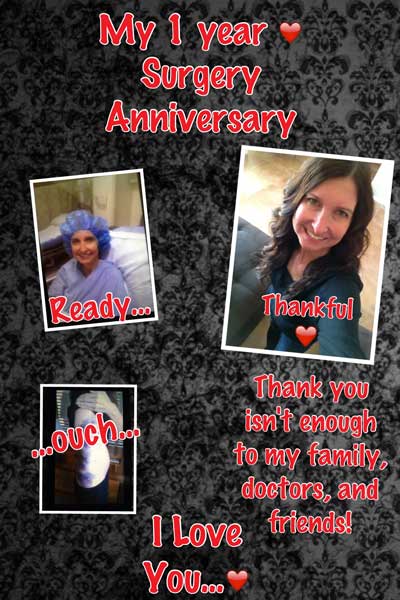 Congratulations to Shelly!!!
Keep on tickin!