Surgeon Spotlight: With Over 4,000 Heart Valve Procedures Complete, Dr. Patrick McCarthy Is Celebrated By His Patients
By Adam Pick on October 6, 2011
It is an honor to shine our surgeon spotlight on Dr. Patrick McCarthy, the Chief of Cardiothoracic Surgery at Northwestern Memorial Hospital in Chicago, Illinois.
During his 30-year career, which includes training and clinical work at Stanford University, The Mayo Clinic and The Cleveland Clinic, Doctor Patrick McCarthy has performed over 10,000 cardiac procedures including 4,000 operations involving heart valve treatment. Here is a quick video about Dr. McCarthy's ongoing pursuit of healthy hearts.
Specific to our community, Dr. McCarthy is one of the most recommended surgeons at the Heart Valve Surgeon Locator.
At Dr. McCarthy's surgeon profile page, you will find over thirty testimonials from former patients including Jerry Scogin, Bev Thompson, Linda Reents and John DiFazio.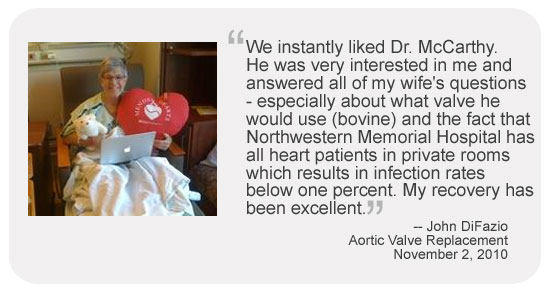 Personally, I've been very fortunate to meet and exchange email with Doctor McCarthy several times since launching this website.  He has always been very responsive to and supportive of this patient advocacy effort. Furthermore, Dr. McCarthy has performed heart valve surgery on two family friends – Ari Mintzer (aortic valve replacement) and Nina Feinberg (mitral valve replacement). Both Ari and Nina are both doing great!
To see over 100 patient testimonials for Dr. McCarthy, click here.
Thanks to Dr. McCarthy and his team at Northwestern!
Keep on tickin!
Adam
Adam's Newest Blogs
Adam's Newest Posts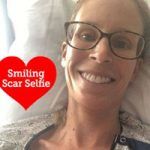 Sara Educates & Inspires 38,443 People About Heart Valve Surgery! Learn More.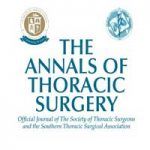 New Study: Heart Surgery Not Linked to Memory Decline Learn More.