Trivia: What Is The Most Common Heart Valve Defect?
By Adam Pick on September 16, 2011
Time for your heart valve trivia of the day… Here's the question:

Your multiple choice answers are:
A. Mitral valve prolapse
B. Calcified aortic valve
C. Torn mitral valve chordae
D. Bicuspid aortic valve
E. None of the above
According to Medical News Today, the most common heart valve defect is…
Can you bare the suspense?
I hope you got it right!
Okay. Okay. Enough… Here comes the answer…
(FYI, I had to include the above-few lines so the blog subscribers don't immediately see the image below when they open the page.)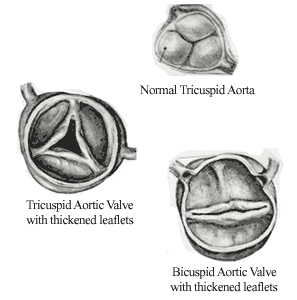 Shown in the picture above, the answer is "D", a bicuspid aortic valve. Interestingly, it's not only the most common heart valve defect, it is the common structural heart defect.
The most common heart defect is bicuspid aortic valve (BAV; defect of the aortic valve that results in the formation of two flaps that open and close, instead of the normal three). Because of the high risk of death, the most severe complication from this defect is aortic dissection (a tear involving the layers of the wall of the aorta). — Medical News Today
Other interesting facts about bicuspid aortic valve that might interest you:
About 1-2% of the population have a bicuspid aortic valve.
About 30% of patients with bicuspid aortic valve experience complications.
To learn more about bicuspid aortic valves — including a special video about bicuspid aortic valve surgery — please click here.
Keep on tickin!
Adam
Adam's Newest Blogs
Adam's Newest Posts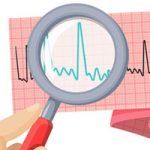 "How Do I Know When My AFib Is Gone After Heart Surgery?" asks Linda Learn More.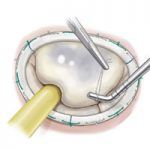 New Findings: Mitral Valve Repair Restores Normal Life Expectancy! Learn More.