"What Are The Risks Of Mini-Sternotomy Compared To A Full Sternotomy?" Asks Jenny
By Adam Pick on September 6, 2011
Jenny just sent me a very interesting question about surgical approaches for heart valve repair. She writes, "Dear Adam – I was just diagnosed with severe mitral regurgitation. I have regular degenerative mitral valve prolapse. An annuloplasty valve ring has been recommended as well. I'm thinking of having a mini-sternotomy and wondering what the risks are compared to a full sternotomy? Are there any other approaches that might be advantageous for me? Thanks, Jenny"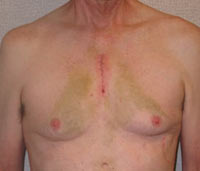 Mini-Sternotomy For Heart Valve Surgery
To provide Jenny with an expert opinion, I contacted Dr. Harold Roberts, a leading heart valve surgeon, from WVU Medicine in West Virginia.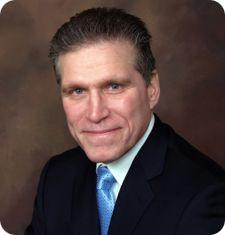 Dr. Harold Roberts – Heart Valve Surgeon
So you know, during his 25+ year career, Dr. Roberts has performed over 3,500 heart valve procedures. Here is Dr. Roberts' response to Jenny's question:
Dear Jenny – For the properly selected patient, mitral valve repair via a minimally invasive approach is a safe, effective procedure that greatly reduces pain, infection, blood loss, recovery time as well as conferring superior cosmesis.  My preferred method is the robotic endoscopic approach in which the largest incision in the right side of the chest is only 2/3's of an inch.  Patients commonly require only a 3-4 day hospitalization, and typically return to full activities within 2-3 weeks.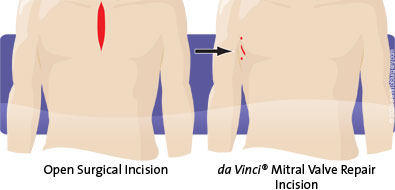 Cardiac maladies that are readily treated with this approach include severely leaking mitral and/or tricuspid valves, atrial fibrillation, certain cardiac tumors, and atrial and ventricular septal defects.  The main requirement for using this approach instead of a traditional chest incision (sternotomy) are normal or well stented coronary arteries.

In selecting the surgeon for this type of procedure, it is important to determine his/her experience.  Ask the surgeon point blank case volume and results with minimally invasive surgery.  These types of procedures have difficult learning curves, and it is imperative to opt for the surgeon with years of experience in traditional and minimally invasive complex mitral valve reconstruction.

Best Regards,
Dr. Roberts
Thanks to Jenny for her question and a special thanks to Dr. Harold Roberts for sharing his clinical work and expertise with our community.
Keep on tickin!
Adam
Adam's Newest Blogs
Adam's Newest Posts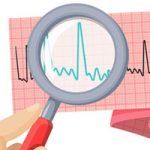 "How Do I Know When My AFib Is Gone After Heart Surgery?" asks Linda Learn More.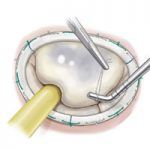 New Findings: Mitral Valve Repair Restores Normal Life Expectancy! Learn More.