"Happy Valentine's Day!" from Ethan, Robyn & Adam
By Adam Pick on February 14, 2011
Hearts are everywhere!
Not only is February "Heart Month" but today is… Valentine's Day. That said, Ethan, Robyn and I wanted to ensure you knew how much the patients, caregivers, nurses, cardiologists and surgeons of this community mean to us.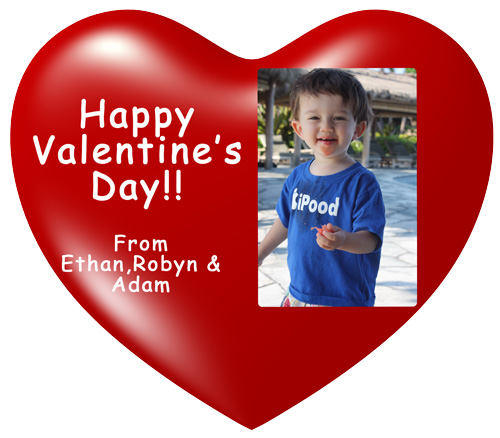 Thanks for all that you do to help each other through heart valve surgery. We wish you a wonderful day!
Keep on tickin!
Adam

Ricky (a female) says

on February 14th, 2011 at 10:42 pm
Ethan is getting sweeter and sweeter looking.HAPPY VALENTINE'S DAY TO ALL OF US……We are Zipper club members who need YOU to keep US together.Thanks for all you do…..and LET'S ALL," KEEP ON TICKIN….."


Grace Jacobs says

on February 15th, 2011 at 10:00 am
Happy Valentine's Day Ethan, Robyn & Adam – to
very special folks with my best wishes.,
Sending love & joy your way. Ethan you look
adorable in your iPod Shirt – what a love!
Love, Grace Jacobs, Cliffside Park, NJ