"Can Minimally Invasive Aortic Valve Surgery Occur With An Aneurysm Of The Ascending Aorta?" By Dr. Richard J. Shemin
By Adam Pick on February 2, 2011
I am very excited to introduce the first of several "Surgeon Video Blogs" that were filmed at the 47th annual Society of Thoracic Surgeons meeting earlier this week.
In this video, Dr. Richard J. Shemin, chief of cardiothoracic surgery at UCLA Medical Center, responds to Barbara's question, "Can minimally invasive aortic valve surgery occur if there is an aneurysm of the ascending aorta?"
Below, I have included a video transcript for the hearing impaired:
Adam: Hi, everybody.  This is Adam and we're coming to you live from STS in San Diego, the Society of Thoracic Surgeons meeting — the 47th annual event — and we're answering your questions for the surgeons that came in live off of HeartValveBlog.com. I'm very happy to have with me Dr. Richard J. Shemin from UCLA Medical Center in Los Angeles.  We're going to ask him a question about a topic that came in related to minimally invasive valve surgery and some additional work in the heart. The question comes from Barbara and she writes, "Adam, after looking at your blog, I'm aware that minimally invasive valve surgery can be done for the aortic valve but can this be done when there is an aneurysm of the ascending aorta?" That's the question Dr. Shemin.  If you could share your insights, we would love it.
Doctor Richard Shemin: Well, Barbara, the answer is "yes".  Many of us who've gained years of experience — doing minimally invasive valve surgery mitral valve or aortic valve surgery — have been able to extend the benefits of that minimally invasive surgery to also include the ascending aorta. So through a very similar approach, we're able to not only replace, sometimes repair, the aortic valve, but we can replace the ascending aorta and even the aortic arch through that same small incision. That confers the same benefits that other types of minimally invasive approaches would have for a simple aortic valve replacement.  The replacements are usually an artificial device called a graft which is an artificial tube.  It's usually made out of a material called Dacron and this Dacron material can last a lifetime. So, there are not a lot of cardiac surgeons that have adopted these more advanced techniques for the ascending aorta but it's definitely possible if you find the appropriate institution and the appropriate surgeon.
Adam: Thank you, Dr. Shemin.  Barbara, I hope that helped you learn more about this.  I know it helped me.  And, I just again, I want to thank you for taking the time to answer our questions and all the support that you've given us, the education.  We really appreciate it and I look forward to continuing our discussion here as we enjoy the STS Convention.
Dr. Richard J. Shemin: Well, Adam, thank you very much for the wonderful service that you perform in providing patients, who are really consumers of health care, with the appropriate information to get the best.
Adam: Thank you.  Thank you so much.  Great having you here.
To learn more about Dr. Shemin, please click here.
Keep on tickin!
Adam
Adam's Newest Blogs
Adam's Newest Posts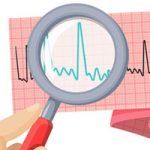 "How Do I Know When My AFib Is Gone After Heart Surgery?" asks Linda Learn More.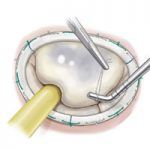 New Findings: Mitral Valve Repair Restores Normal Life Expectancy! Learn More.