"What About Horse Valve Replacements?" Asks Joseph
By Adam Pick on October 21, 2010
I just received a very interesting question from Joseph about the different types of tissue heart valve replacements.
Joseph writes, "Have you ever heard of any surgeon using equine tissue valves for aortic valve replacement? In the 10 months of researching my aortic valve disease, I've not heard of EQUINE valves being implanted — not once. Can you provide some insight? Thanks, Joseph"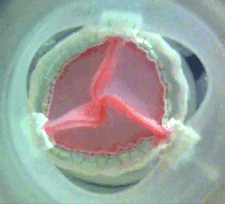 ATS 3F Bioprosthetic Aortic Valve – Equine Tissue Valve
As Joseph suggests in his question, most discussions about tissue valve replacements focus on pig valves (porcine) or cow valves (bovine). However, an interesting fact is that equine tissue valves do exist. I recently learned a lot about horse valve replacements during a tour of a Medtronic assembly facility in Irvine, California. Medtronic manufactures an equine valve replacement known as the ATS 3f Aortic Biprosthesis valve replacement (shown above).
The valve leaflets of an ATS 3f device are developed from the pericardium (the sac surrounding the heart) of a baby horse. This manufacturing approach is somewhat similar to that of bovine valves – which utilize the pericardium of a baby cow. Alternatively, porcine valves use the actual structure of a pig.


ATS 3f Bioprosthesis
As for the surgical implantation of this particular horse valve replacement, it has been utilized by several surgeons since its commercial introduction in 2008.
Dr. Allan Stewart, MD, noted, "The ATS 3f Aortic Bioprosthesis is the only tissue valve that preserves the sinuses and restores native valve stress distribution and physiologic flow to the entire aortic root".
Also… You may recall that this stentless device was implanted in the first two, robot-assisted aortic valve replacement surgeries.
I hope that helps Joseph (and perhaps you) learn a little more about horse valve replacements, also known as equine tissue valves.
Keep on tickin!
Adam
Adam's Newest Blogs
Adam's Newest Posts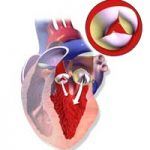 Surgeon Q&A: What Should Patients Know About Aortic Regurgitation? Learn More.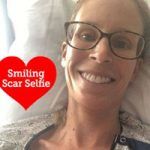 Sara Educates & Inspires 38,443 People About Heart Valve Surgery! Learn More.