"How Much Do Heart Valve Replacements Cost?" Asks Mike
By Adam Pick on September 20, 2010
I just received a great email from Mike about heart valve replacements. Mike writes, "Adam – I've got a severely leaky valve and need mitral surgery. I'm 55 and never knew about my prolapsed valve. Just curious… If the surgeon can't repair my leaflets, how much do the replacement devices cost? Thanks, Mike"
Like Mike, I had this same question when I was diagnosed with severe aortic stenosis. I wanted to know just how much this little medical device cost.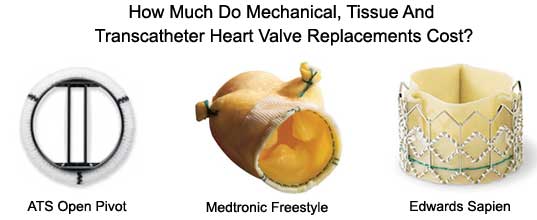 As you might imagine, obtaining pricing data on heart valve replacement devices is a bit difficult. You can't just run down to your local Wal-Mart and order an ATS Open Pivot Valve. And, you definitely can't purchase a Medtronic Freestyle pig valve from Amazon.com.
However, I can share some anecdotal pricing information that I've collected over the years:
A cardiac sales representative told me, "Most mechanical and tissue valves go for about $5,000."
A cardiac surgeon wrote me, "The interesting thing is that there is a list price for valves and then there are hospital specific prices.  The cost of a typical heart valve replacement can differ by several thousand dollars.  The range, however, is from $5,000 to $7,000 for a typical valve."
Another surgeon told me, "I can not provide specifics but heart valve replacements range from $2,000 to $10,000."
Financial reports indicate that new transcatheter solutions, like the Edwards' Sapien valve replacement, can cost over $25,000.
On one hand, you might react to those numbers with this thought, "Holy Moly! That's a lot of money!" On the other hand, you might think, "That's it! To keep me alive for another 10, 20 or 30 years… That's nothing!" (Personally, the latter thought rushed through my brain as I digested these numbers.)
Regardless of how you view the cost of heart valve replacement devices, we should probably remember that mechanical and bioprosthetic devices fall into the life sciences product category. The leading valve manufacturers — Edwards, Medtronic, ATS, St. Jude — have to extend millions, or even billions, of dollars on research and development (R&D) before they make one penny on a product sale. That said, pricing usually starts high as R&D costs are recouped. Then, over time, pricing decreases – just like the computer in front of you. Remember when a laptop computer was $4,000?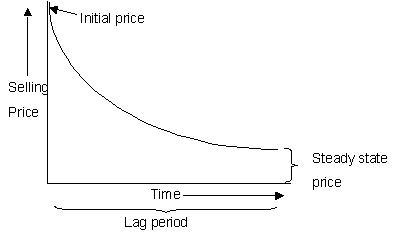 As you can tell, I'm not a heart valve pricing guru. I have no idea where valves fall on the long-run pricing curve. But, I hope this information helps Mike (and perhaps you) learn more about the price of heart valve replacement devices.
Keep on tickin!
Adam

jerry says

on September 20th, 2010 at 7:18 pm
I had a Ross, and I was under the *impression* the aortic valve replacement cost about $15,000 to $20,000. To offset that, I sold the hospital my pulmonary and got about $7,500 for that, and then parted out my old aortic valve and got about $75 for that.
I had to have the aortic valve redone about a year later, sigh. Not fun. Anyway, I found a guy in a van near the stadium and bought a gently owned certified aortic valve for about $1250 — and it was my size too!


Adam Pick says

on September 20th, 2010 at 9:18 pm
Jerry,
I think you should start a new website for patients that buy and sell heart valves. Does that "guy in the van near the stadium" have any more deals?
Thanks for the laugh.
🙂
Adam


jerry says

on September 21st, 2010 at 4:38 am
Maybe, now that you mention it he was wearing hospital scrubs!


Kerrigan says

on September 21st, 2010 at 3:00 pm
The first billing round for the aortic valve replacement was about $75,000 on the statements. The two insurers finally settled between themselves for about $17,000 total cost, including a 5-day hospital stay.
We won't talk about what they billed Medicare … that's a national issue.


Paul Smith says

on September 21st, 2010 at 3:16 pm
Hi all,
When I first read this question, I thought Mike was asking how much the heart valve replacement procedure would cost. If that is the case, I can share that my hospital bill for my aortic valve and aortic root replacement was about $144,000.00. The surgeons fee and other anciallary services (radiology, cardiopulmonary, etc) brought the total bill up to about $178,000.00. The angiogram was another $9,000.00 plus. Fortunately, I had good insurance ($3500 decuctable) so overall, I have to say it was well worth the money. Of course if I didn't have the surgery and passed on in a few years, I would have to pay less taxes and not have to deal with more years of this country's politics! 🙂


Tim Mangum says

on September 21st, 2010 at 8:13 pm
I had an aortic valve replacement, cardiac cath, etc., at Duke in May, 2010. The total hospital bill was just shy of $100,000. The cost of the valve–St Jude mechanical–was $9,360. The OR was around $18,000. As you can see, there is wide variety.


Graeme says

on September 28th, 2010 at 5:23 pm
I can't believe these prices, 3 months ago I had re-op with St Jude aortic valve and aortic root replacement and the cost all up, came to US$39,000, and that was with, arguably, the best surgeon in the Country. The country is New Zealand where all this Valve stuff was pioneered.
I see a replacement for warfarin -Diabigatran- has been approved by the FDA last week, when will it be used for Mechanical valve replacements, no more blood tests Yeah! and eat what you like,even better
Graeme


Nadiah says

on October 9th, 2010 at 8:20 pm
Hi,
I would like to know the breakdown of cost:
1) replacement valve (by different sections)
2) surgeon cost
3) ancillary hospital cost
thanks


colin says

on October 28th, 2010 at 2:54 am
In the UK we are very lucky. My op will be free of all charges and be performed by some of the finest surgeons in the world.


Marleen says

on November 20th, 2010 at 12:33 am
My son had a valve replacement, we are from Canada our medicare system took care of it, but I am amazed how much the procedure would cost had we not had this system.


Joyce says

on December 9th, 2010 at 4:45 pm
My husband needs his aortic valve replaced within the next year. We are working on how much to designate to our 2011 flexible spending account for our part of the surgery. Thus far it's been a real pain in the neck to get the numbers from the surgeon's office. The actual inpatient hospital stay is not an issue, we have a $250 deductible and the rest is covered. We need to know an approximation of what the surgeon's fee will be because we will have a 15% out-of-pocket for that. We live in Indiana if that helps any . . . anyone have an idea? Anything will be better than what I'm getting from the surgeon's billing office. Thanks!


jaycee says

on March 11th, 2011 at 1:59 pm
This board is really informative. I am trying to get this procedure done for someone who is willing to pay cash. I am trying to find out how much the insurance companies paid for these services . Would any of you have those numbers ? That would be really helpful


Joyce says

on March 12th, 2011 at 11:05 am
Jaycee: My husband had his aortic valve replaced with a mechanic valve January 18, 2011. The hospital invoice alone was $102,600 before the insurance negotiation. After the negotiation, the invoice was $84,600. The surgeon invoice before negotiation was $5,400 and after negotiation $2,900 (there was an assistant surgeon but I can't find the invoice at this time). The anesthesiologist and assistant were $5,600 before negotiation and $3,220 after. We live in the midwest–don't know how much difference it makes on where you live. I hope this information is helpful.


jaycee says

on March 12th, 2011 at 6:37 pm
Thanks Joyce that was very helpful. Was your husband's procedure done at a highly rated institute live Cleveland or Mayo ? Also was this cost only for Valve replacement or was there a bypass surgery as well ? How many days of hospital stay did this include ? I hope you don't mind the questions . Thanks too everyone who has contributed to making this board so useful


Tom says

on July 16th, 2011 at 10:46 am
I had an aortic root replacement with valve preservation and one bypass last Saturday in the Royal Brompton Hospital in London. My insurance dealt with the hospital directly. Two days ICU and two days HDU followed by two nights in a private room all covered by BUPA. I received the same world class treatment as the free NHS patients except for different food and a private room. Truly excellent service.
I'm home now and am curious as to the actual cost in the UK and elsewhere. Any info I get I'll post


debra c says

on October 6th, 2011 at 6:13 pm
my 11 year old son will be having a valve replaced and his aortic root replaced, we are living in ireland and are having the op done in london private , does any1 know what the cost would be ?


Tom says

on October 7th, 2011 at 12:23 am
Debra, I had my op at the Royal Brompton Hospital in London on 10 July 2011. Mr Mario Petrou was the surgeon and I can't recommend him or the hospital too highly. I was diagnosed 9 years ago and had varying opinions both in various London hospitals and in the US as to the need for surgery. What eventually convinced me was that the risk of having the surgery was now lower than the risk of not having it and that Mr Petrou thought he could spare my heart valve, which he did.
Ring the hospital and talk to Mr Petrou's secretary Susan and I'm sure she'll be as helpful to you as she was to us.
My final decision was based advice from many doctors that a NHS hospital was the best for serious surgery and on my perception of the quality of the treatment and the hospital rather than cost. It would have been thus even if I was paying myself. I could have gone to any private hospital but chose the Brompton which is the National Heart Hospital with the greatest concentration of expertise in Europe. It is a National Health Service hospital with a private ward so I would suspect it would be cheaper than some of the fancier London hospitals. Best wishes to you and your son.


Bukose says

on January 9th, 2014 at 5:28 am
I need to know Valve replacement in S.Africa and India.


Colleen says

on April 3rd, 2015 at 1:08 am
I had my replacement in 2003 in Colorado and from what we remember – the total cost was around $156.00, the valve cost was around $14,000 and our out of pocket was around $6,000.
When I am in a quiet place I can still hear the ticking of my valve. I hope this is helpful.


Phil_Sukalewski says

on April 8th, 2017 at 10:51 pm
Just got a porcine aortic valve and the line item price on the hospital bill for the vavle is $22,204.

Adam's Newest Blogs
Adam's Newest Posts